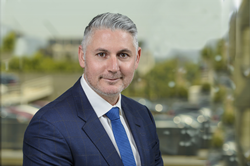 LOS ANGELES (PRWEB) October 03, 2019
California is making solar headlines again as the Golden State has acquired yet another method of making solar more affordable.
According to an article written by José Rojo Martín and published on PV Tech, "The board of East Bay Community Energy (EBCE), the power supplier of San Francisco-neighbouring Alameda County, waved through deals last Friday to acquire 225MW of solar and 80MW / 160MWh of battery energy storage...The late September procurement – coming off the back of earlier deals in June and July – brings EBCE's purchase pipeline volumes up to 550MW of clean energy and 137.5MW / 390MWh of energy storage, set to supply residents in Oakland and others in the county."
Nicki Zvik, Founder of Green Solar Technologies, shares his thoughts, stating, "California seems to be unstoppable when it comes to solar energy. And it's because of the great people of California that solar is beginning to dominate fossil fuels, thus leading us toward a 100 percent carbon-emissions-free future."
With such great production and storage of solar at so little cost, some are wondering whether or not cheap solar can be sustainable or derive any sort of long-term profit. But what those wondering this are forgetting is that solar is getting cheaper due to technological advances and other factors that are driving the cost down.
"As solar gets less and less expensive, our amount of leads and customers increases," shares Zvik. "The less expensive solar is, the more people are going to want to purchase solar, which is not only great for the economy, but it's a huge win for the environment as well. And with talk of environmental and economic progress by means of bills like the Green New Deal, it is crucial that solar continues down a path of affordability."
Zvik goes on to mention that because California is proving just how inexpensive solar can be, the state is an example to the rest of the country that a solar-powered nation is possible.
Zvik concludes, "Someday our nation will run entirely on solar energy, and it will do so without going broke or compromising on the quality of life. Solar is actually already less expensive than fossil fuels, but we're dealing with simply making solar energy more mainstream than fossil fuels. Many people across the country have an 'if it's not broke, don't fix it' attitude toward powering their homes and businesses, so what I and other leaders in the solar industry are trying to do is to show people that the traditional methods are broken and that the alternatives are more beneficial in every way. As soon as we can all get on the same page about the benefits of solar energy, there will be no limit to what we can do with it."