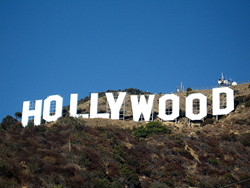 While the fires did temporarily impact air quality in most of California, they have had essentially no impact on major tourist destinations
LOS ANGELES (PRWEB) December 05, 2018
A November 20 article in Travel Pulse reports on efforts by Visit California, a nonprofit tourism industry organization, to raise funds for victims of the recent California wildfires while also pointing out that, as bad as these fires certainly were, the vast majority of the state is unaffected and remains full of outstanding tourist destinations. Tour operator Hollywood LA Tours says that, while the fires did temporarily impact air quality in most of California, they have had essentially no impact on major tourist destinations now that the fires have all been contained and the smoke has cleared.
Hollywood LA Tours points out that people who live outside Southern California often have little idea how large and sprawling the area actually is; its counties are roughly the same size or larger than entire US states in the East and Midwest. Moreover, Los Angeles is not a typical city where most of the major sites are downtown. The area's destinations are spread out over more than a 35-mile radius. That is why, the firm says, that a Hollywood bus tour can be a lifesaver for tourists, who are often overwhelmed in the face of both long distances and the LA's notorious traffic. For example, the operator says, the distance between its base on the Hollywood Walk of Fame and the Venice Boardwalk is over 16 miles and close to an hour in traffic. Rodeo Drive is closer, being a mere six mile/25 minute drive from Hollywood. The firm adds that whether a visitor is going to Venice, Santa Monica, Beverly Hills, Hollywood Boulevard or the Sunset Strip – none of which are actually walking distance from their closest neighbor – all also typically involve some fairly hefty parking fees.
Hollywood LA Tours is quick to add, however, that all of these issues are caused by the fact that there's so much to see and do in the area, and so many people want to see and do them. That's why taking a guided bus tour might just be the best way to catch the sights and sounds of the Los Angeles area, says the tour provider. The firms says its lively two-hour package covers the highlights of Hollywood and throws in a visit to sparkling Rodeo Drive in Beverly Hills. It adds that visitors who really want to take in the length and breadth of the area -- encompassing Hollywood, West Hollywood, and Beverly Hills as well as the world-famous beaches of Santa Monica and Venice – can opt for a more comprehensive six and a half hour tour. Finally, the tour provider notes, it offers free parking in the heart of Hollywood for all of its customers who need it.
The Los Angeles area is so large and varied that it can overwhelm the savviest traveler, says Hollywood LA Tours, but a well conducted tour is a fun way to get the lay of the land. Readers can reach out to Hollywood LA Tours by calling 323-310-3464 or visiting its website at https://www.hollywoodlatours.com/.