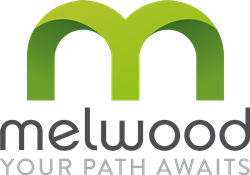 WASHINGTON (PRWEB) January 22, 2020
Melwood, one of the nation's largest nonprofit employers of individuals of differing abilities, is bringing together some of Washington's top political, social, and business leaders to celebrate the 30th anniversary of the Americans with Disabilities Act (ADA).
To honor the legacy of the ADA, Melwood is calling for nominations of outstanding employers, researchers, policymakers, organizations and individuals who are working to advance the field of employment for individuals of differing abilities and injured veterans. Nominate yourself or others. The judges panel includes key representatives from Marymount University, the Greater Washington Board of Trade, Dominion Energy, Prince George's County, Kaiser Permanente, NFP | The Meltzer Group, and the Special Olympics.
Winners will be announced at the Awards Dinner on Tuesday, April 28, 2020 at 6:00pm at the Mandarin Oriental Hotel in Washington, DC. Tickets and sponsorships can be purchased by clicking here here or at Melwood.org.
The Honorary Co-Host Committee for the 2020 Ability Awards includes nearly two dozen regional and national Congressional leaders championing companies and individuals at the forefront of the advancement and inclusion of people of differing abilities and injured veterans in the American workforce.
You can find more information about the awards criteria and eligibility requirements here.
The deadline for nominations is March 1, 2020. Please click here to submit your nomination or email questions to Kirsten Dillon at kdillon@melwood.org.
About Melwood
Melwood is one of the largest employers of people of differing abilities in the country and offers workforce solutions to private businesses and government agencies. Melwood currently employs more than 1,600 workers – nearly 1,000 of whom are people of differing abilities – while offering job placement, job training, life skills for independence, and support services to nearly 2,600 people each year in DC, Maryland, and Virginia. For more information, visit http://www.melwood.org.