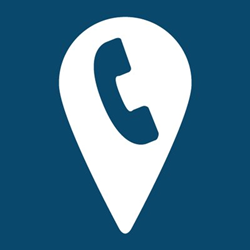 "More data is always better, and we want our clients who can see call information in CallRail to understand exactly how these calls are contributing to their overall KPIs."
ATLANTA (PRWEB) August 15, 2018
CallRail, the world's most popular call tracking and analytics provider, today announced the launch of a first-to-market cost-per-lead solution within the CallRail application. Marketers using CallRail can now efficiently understand how much they're paying for a phone call lead, staying in step with businesses' growing appetite for data and more sophisticated marketing attribution.
Because data is often siloed between channels, it can be challenging for marketers to understand how much they're paying to acquire a specific lead. CallRail's new cost-per-lead solution tracks inbound phone calls, pulls in cost data from AdWords campaigns and associates this data with multiple touches. From there, it brings all metrics together in an easy-to-use reporting dashboard, helping agencies to lower clients' cost-per-lead and realign strategy to what's most effective.
"More data is always better, and we want our clients who can see call information in CallRail to understand exactly how these calls are contributing to their overall KPIs," said Dana DiTomaso, president of Kick Point, a digital marketing agency that has been beta testing this solution. "If a client is listening to phone calls that were generated by a Google Ads campaign, they're able to get a better grasp on whether or not that call brings them value and adjust their spend accordingly. This is why our agency is excited about CallRail's solution: it provides additional value and streamlines everyday reporting processes, helping us tailor them for the client."
Alongside the cost-per-lead solution, CallRail has also launched a new custom reporting engine within the platform. The new feature will help marketers build customized reports for their clients based on the outcome of a phone call and call duration, allowing them to surface campaign results in a more digestible way, that points back to the stakeholder's key performance indicators.
"This product was born from the internal challenge of agencies having many attribution tools, but not being able to efficiently combine analytics," said Kevin Mann, co-founder and chief product officer at CallRail. "Even if a marketer has solved the attribution puzzle for their client or organization, that work is rarely fast and never easy. And with the disruption of digital, agencies need to own data integration and reporting to prove value and steer clear of the growing trend of businesses taking their marketing in-house. Our new in-app cost-per-lead solution is helping agencies demonstrate ROI in a way that was previously difficult and tedious to come by, which will assist in improving client retention and increasing new customer acquisition."
This announcement follows several other product launches in the past year. In January, CallRail launched its first-to-market Call Highlights solution, an AI-driven extension of its Keyword Spotting technology that automatically, intelligently surfaces relevant keywords in a phone call. In December 2017, CallRail also launched its deep integration with Facebook's Offline Conversion API, allowing users to view calls, texts and form completions driven by Facebook marketing spend natively in Facebook Ads Manager, alongside existing impressions and clicks.
"As the phone call continues to be a main way customers interact with businesses, understanding which campaigns are driving them, and which ones are not, is essential to more efficiently distributing ad spend," said Mann. "At CallRail, we remain committed to developing products that help agencies and marketers across all industries prioritize what's driving real results."
To learn more about CallRail, please visit http://www.callrail.com.
About CallRail
CallRail provides call tracking and analytics to more than 100,000 companies and marketing agencies globally. CallRail's intuitive software helps data-driven marketers optimize the performance of their advertising campaigns, increase sales effectiveness and improve customer retention. From call tracking, routing, recording and analytics, CallRail provides valuable data about your leads and customers to help grow your business.