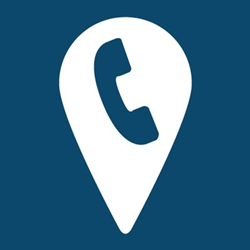 "Our Agency Partner Program is designed to accelerate the way we're able to help digital marketing agencies succeed with CallRail."
ATLANTA (PRWEB) February 19, 2019
CallRail, the world's most popular call tracking and analytics provider, today announced the launch of its new Agency Partner Program, which aims to help agencies grow through a host of benefits, from co-marketing to custom resources and support, to inclusion in exclusive directories.
The program further establishes some of the U.S. and Canada's top digital marketing agencies as leaders in data-driven marketing and campaign attribution, as evidenced by their proficiency with CallRail, along with a track record of delivering impressive ROI for clients.
"CallRail is dedicated to providing ever-increasing value, not only to the agencies we work with, but to their clients too," said Mary Pat Donnellon, Chief Revenue Officer at CallRail. "Our Agency Partner Program is designed to accelerate the way we're able to help digital marketing agencies succeed with CallRail. We have created new channels for them to market their business, new avenues for them to grow their revenue and new resources for them to sell call tracking to prospects and clients."
CallRail's Agency Partner Program also gives partners an insider's view of CallRail, opening up exclusive certifications and feedback opportunities. As agencies bring more clients to CallRail, they will "level up" in the program's partner tiers. Each tier grants access to additional exclusive benefits, with revenue sharing included for partners on the program's highest tiers.
More than 75 digital marketing agencies pre-enrolled in CallRail's agency partner program at different tiers. The group includes agencies of all sizes and specialties, spanning across North America, and can be found in CallRail's Agency Partner Directory.
Along with launching its Agency Partner Program, CallRail recently released its first-to-market multi-touch Cost per Lead (CPL) report. This allows marketers to efficiently calculate CPL data without leaving CallRail through automated input of text, form and call conversions from paid campaigns on Google Ads, Facebook and Bing Ads.
To learn more about CallRail and their programs and products, please visit http://www.callrail.com.
About CallRail:
CallRail provides call tracking and analytics to more than 100,000 companies and marketing agencies globally. Its intuitive software helps data-driven marketers optimize the performance of their advertising campaigns, increase sales effectiveness, and improve customer retention. From call tracking, routing, recording, and analytics, CallRail provides valuable data about your leads and customers to help grow your business.