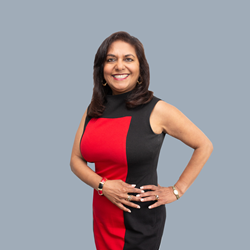 We are excited to have Sangeeta join the team, bringing proven leadership and a commitment to customer value which is the cornerstone of CallRevu.
BALTIMORE (PRWEB) June 20, 2019
CallRevu, automotive's leader in call tracking with advanced monitoring and phone call analytics solution, is excited to announce the appointment of Sangeeta Dworkin as Vice President of Customer Success. The new addition strengthens CallRevu's commitment to providing a world-class customer experience, helping dealers extract immediate value and ROI from CallRevu's products and services.
Sangeeta Dworkin brings over 20 years of experience to CallRevu. This experience lies in the area of customer account and success management, software sales, and strategic partner management in the software and technology industries. In recent roles at Unanet, Kitcheck, and Deltek, Sangeeta was the Vice President of Customer Success and Senior Director of Account Management respectively, where she maximized customer retention, satisfaction, and expansion.
"We are excited to have Sangeeta join the team, bringing proven leadership and a commitment to customer value, which is the cornerstone of CallRevu. Customers are at our core; we fundamentally believe in delivering unparalleled service. We look forward to harnessing Sangeeta's enthusiasm, discipline, and drive to make it even easier for customers to do business with CallRevu," said Anthony Giagnacovo, CEO of CallRevu.
During her career, Sangeeta also led a sales team who sold ERP, CRM, HCM, and project management solutions in the government contracting space, and implemented a successful channel partner network.
"I admire the team at CallRevu and their commitment to doing things the right way, even if it's the hard way," said Dworkin. "That extends to developing a deep and long-term relationship with every customer. We seek to understand the daily lives of our customers, their challenges, their goals, and their desired outcomes. With that, we can help drive value and achieve success."
CallRevu is excited to have Sangeeta's extensive experience and self-described, "unwavering passion to drive customer success," both valuable to furthering CallRevu initiative to ensure our customers achieve their desired outcomes with CallRevu and remain long-term customers.
About CallRevu
CallRevu, founded in 2008, helps thousands of automotive dealers in the U.S. cultivate the customers that make it into the showroom after having a great experience on the phone. CallRevu has monitored over 120 million calls and by providing local and toll-free numbers to place on all ads, we track, listen, summarize, alert, and report on dealership's phone calls to monitor call performance. With the robust data we collect, we coach on how to enhance the caller's experience and improve the bottom line of dealerships.