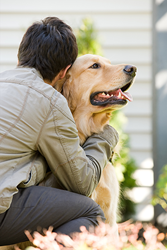 An important step in our growth as we hone our reputation for operating some of the most trusted and specialized trauma treatment programs in the country.
WINCHESTER, Virginia—
February 1, 2016 (PRWEB) February 23, 2016 -- Calo Programs (http://www.caloprograms.com) is excited to announce the creation of Calo Young Adults: a leading edge and one-of-a kind transitional emerging adult program located in the beautiful, quaint town of Winchester, VA.
Calo Young Adults (http://www.caloyoungadults.com) is open and currently working with a handful of students. They are actively reviewing and accepting enrollment applications.
Alex Stavros, CEO of Calo Programs, said "This is an important step in our growth as we continue to hone our reputation for launching and operating some of the most trusted and specialized trauma treatment programs in the country." Stavros continued, "Calo Young Adults was started to help those emerging adults struggling to find independence due to early unresolved emotional traumas."
This new cutting edge program meets an under-served, yet over-represented, need of families with struggling young adults. Calo Young Adults brings the latest in mind and body interventions in order to fully heal the underlying, root cause. Advanced brain and body-based interventions include, but not limited to: Brainspotting Psychotherapy, HeartMath Interventions, Trauma Center Trauma Sensitive Yoga, and Canine Therapy. Calo Young Adults also houses a cutting edge Neurotherapy and Brain Center where emerging adults obtain a full qEEG / brainmap, which provides the foundation for a regimen of neurofeedback and also experience Heart Rate Variability Biofeedback.
A Calo emerging adult is experiencing delays in maturation and self-concept as a result of developmental disturbances and unresolved emotional trauma, particularly as it relates to adoption. The ideal clients have a history of early adverse experiences which have significantly impacted their current ability to form and maintain quality relationships, sustain self-regulation, delay gratification/impulsivity, and form a positive self-concept. Whatever the diagnostic profile, there is a consistent presentation among our young participants: our students suffer from feelings of shame, low self-worth, poor quality of relationships, self-sabotage, and emotional dysregulation. Many struggle with substance abuse.
Kathy Donovan, LICSW, Calo Young Adults Executive Director said this of the typical Calo emerging adult; "The ideal client is one who is stalled developmentally due to an unresolved life trauma, such as adoption, abandonment of parent(s), complicated grief and loss, bullying, abuse or neglect." Donovan shares that "These emerging adults are enormously frustrated in relationships. On the one hand they are desperately seeking connection/friendship/intimacy, but on the other hand they are repelled by the emotions that arise within relationships, causing them to cut off, shut down, avoid, attack, and sabotage - they have lost hope in being able to develop meaningful relationships and a sense of purpose in life."
"The emerging adults accepted into the program realize they need additional support (therapy, structure, mentorship, safe growth opportunities) to facilitate their incremental progress toward a healthy, functional, and joy filled life." says Calo Chief Clinical Officer, Rob Gent.
Contact Admissions Director Jon Young at JYoung(at)caloyoungadults(dot)com or Executive Director Kathy Donovan at KDonovan(at)caloyoungadults(dot)com for admissions and tours.
Like Calo YA on Facebook: https://www.facebook.com/caloyoungadults/
About Calo Programs
Calo ("kay-low") Programs (http://www.caloprograms.com) is a behavioral and mental health provider specialized in healing the effects of complex developmental trauma. Calo is comprised of Calo Teens, Calo Preteens– both residential programs located in Lake Ozark, MO predominately serving adoptive families, and New Vision Wilderness ("NVW"), Calo Young Adults and Embark by Calo, a therapeutic workshop and family intensive program for those reeling from issues of trauma, attachment and adoption.
For more information about Calo Family of Programs contact Thomas A. Ahern, SVP of Business Development.