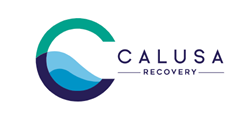 FORT MYERS, Fla. (PRWEB) January 28, 2020
With camaraderie and community at the heart of its services, Calusa Recovery goes the extra mile to help men overcome addiction.
As a luxury drug and alcohol rehab center, it offers plush surroundings and a range of additional benefits to its clients. From a personal case manager to adventure therapy sessions and psychoeducational groups, Calusa is treating the entire person rather than just focusing on one facet of addiction.
Keep Living Life While Attending Outpatient Rehab
It's integral that those who have recently completed a residential rehab program continue to receive care. Stepping down first to intensive outpatient and then to general outpatient treatment enables people who are healing to continue the ongoing process of recovery while getting back into work or education. Calusa's unique offering has programs that start at three months and range up to six months, progressively phasing down in intensity to suit the needs of the client.
Each person who enrolls in one of its programs has a customized care plan drafted to suit their particular needs. Clients are given an in-depth personality test that enables the doctors, therapists and case managers to create a program that meets their needs and targets long-term recovery. Everyone has a different background, learning style and trigger points; by getting to know the individual, the team can match them with the therapy and education that's best for them.
Support for the Sufferer and Their Family
Calusa Recovery understands the vital role families play in the healing process of a man who has been suffering from an addiction. As a disease, it has a domino effect on the interpersonal relationships of the sufferer. Often, loved ones can benefit from therapy, too. It helps them to understand better what their spouse, son, sibling or parent is going through and facilitates constructive communication.
Once your course of treatment is finished, the recovery process is ongoing. Ensuring healthy boundaries and a structured plan are in place is integral. Family members also suffer when someone they love is addicted, so giving them care and support helps strengthen the bonds that are so essential for sustained recovery.
The Importance of Community
This men's addiction treatment center stands out from standard rehab centers because it goes above and beyond to ensure the staff and the clients have a meaningful relationship that is developed inside and outside the clinical office. Attendees will also find a ready-made support network in their peers. All of the other men in treatment with you can empathize with you on some level and offer exactly the support you need while you get better.
Live Life to the Fullest With Experiential Therapy
Calusa Recovery is proud to provide an industry-leading adventure therapy program to each client at no additional charge. Drug and alcohol addiction damages the daily life of the person who is going through it. Reintroducing routine is a critical aspect of recovery, but learning how to have fun again without drugs is equally essential.
Experiential therapy gives clients the chance to rediscover healthy pastimes while allowing them to form strong bonds with other men who are taking part in the program.
Men who are looking for outpatient rehab that tailors treatment to their individual needs should look no further than Calusa Recovery. Gender-targeted treatment, the involvement of family, adventure therapy, personality testing and beautiful surroundings elevate its offerings above other drug and alcohol rehab.