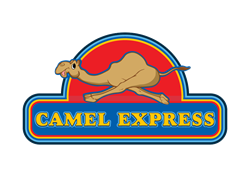 Nashville, TN (PRWEB) November 18, 2014
The location selection process for the Camel Express Car Wash is based on strategy and competitive landscape. 2425 Music Valley Drive is the future home for the initial site. Founder Read Hauck has been operating in a competitive environment professionally ever since he began his career as a sales rep in 2001. Hauck was a veteran pacemaker representative for Medtronic and St. Jude Medical before he turned in his scrubs and began his quest for the perfect site location to build his first express tunnel car wash in late 2013. Hauck explains, "I have always been a competitor in every sense of the word. I began to compete in marathons initially in 2001 when I began my professional sales career and then progressed to Ironman competitions after finishing 10 marathons and still feeling unfulfilled."
Since his Ironman debut, Hauck has completed 6 full ironman competitions. "This competitive drive spills over into all aspects of life, and professionally, it is what has helped me to the top of whatever field I have entered." Hauck left his job as a pacemaker representative shortly after his younger brother, Gene, Hauck, was killed in a motorcycle accident. "Gene was my best friend and when he died, a part of me died with him, but at the same time, I felt a competitive drive like never before."
This is what prompted Hauck to take on a new challenge in the express tunnel car wash industry. "I saw a tremendous opportunity to become a student of the game in order to position myself as a very real threat to the existing operators in the Nashville car wash industry."
Hauck operates his business on the principles that Sun Szu established in "The Art of War". This was a book that was written nearly 2000 years ago. Hauck explains, "The basic principles of battle are applicable to the business practices if you look at them with an open mind." " I believe that with strategic placement of the 7 planned locations for Camel Express Car Wash, and also providing the customer with new and positive experiences each time they visit, victory is inevitable."
The Camel Express Car Wash is planning to be the longest tunnel car wash in Nashville. With a 130-foot express tunnel, they will offer the latest car wash technology throughout the tunnel to provide customers with the cleanest car possible in the shortest amount of time. There will also be an area for free unlimited vacuum use at one of 20 vacuum/inspection stations.
This particular car wash will employ the latest in customer-focused technology. Beginning with a Camel Express mobile app that will accept payment using the new ApplePay payment system as well as PayPals new Ibeacon payment technology which senses when the customer pulls onto the premises and initiates payment via smartphone without the driver even having to roll the window down.
The Camel Express is constructing a state of the art tunnel light show using elements such as lasers and LED strobe lights to ensure the customers are entertained while they are on site. Pricing will start at $5.00 for a basic wash and there will be larger wash packages available. There are discounts associated with the monthly-unlimited wash club memberships that will be offered. For more information, you can visit the website or find the Camel Express Auto Wash on Facebook where there are weekly contests and regular giveaways to assist in building a fan base prior to opening in February. Also, locations 2, 3 and 4 have already been identified and Camel Express will be announcing the future expansion plans in the coming months.