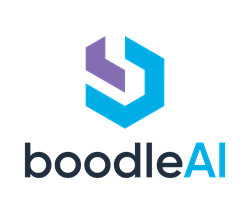 "But most of all, we are excited about the impact that our carefully developed technology platform is beginning to have on helping charitable organizations continue to change the world for the better."
TYSONS, Va (PRWEB) September 12, 2018
Tysons, VA -- Campaign Partners, a software-as-a-service (SAAS) technology provider that utilizes social networks and artificial intelligence to streamline and improve philanthropic fundraising, today announced the launch of its new corporate brand identity, boodle.ai. The boodleAI logo, tagline, and domain name (https://boodle.ai/) will replace both the Campaign Partners and RAMP brand entities.
"As our technology product emerged from its early beta stage and took on wider usage by nonprofits, our team found that the name boodleAI perfectly encapsulates both our product's purpose and our company ethos," said Shawn N. Olds, boodleAI Chief Executive Officer. "Boodle is a term used by West Point cadets to refer to treasured personal items. Because our three founders are former Army officers and graduates of West Point, we believe the word 'boodle' stands as a constant reminder of our ethos of integrity, honor, and duty. Those values are important to our company, especially as stewards of charitable dollars, believers in individual privacy and personal data, and developers of a platform we hope will do good in the world."
"We are excited about our new name, brand, logo, and image" said France Hoang, Founding Investor and Chairman of the Board. "But most of all, we are excited about the impact that our carefully developed technology platform is beginning to have on helping charitable organizations continue to change the world for the better."
boodleAI is currently finishing beta testing and will fully go-live on October 1st, 2018.
About boodleAI
boodleAI is a persona discovery and messaging engine for peer-to-peer activation. It uses Artificial Intelligence and Machine Learning to help people discover contacts in their network that match particular personas and then deepen the connection with those contacts through messages that resonate. boodleAI is a unique SaaS platform that sits at the intersection of search engines, contact aggregation, enrichment tools, and messaging apps. Philanthropies use boodleAI to acquire new donors, by empowering their supporters to find contacts that look like their best donors and then reach out to them through an effective peer-to-peer ask. Future potential applications include recruiting, investing, and e-commerce.
To learn more, visit https://boodle.ai/