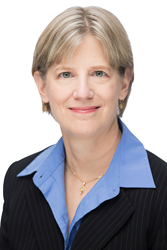 We're really excited about transitioning our liquid fuels to sustainable aviation fuels, which can come from a number of sources, including municipal solid waste -- Nancy Young
NEW YORK (PRWEB) February 27, 2020
Now that the U.S. Presidential race is in full swing and the "Greta Thunberg effect" hit an all-time high last year, the topics of climate change and CO2 emissions are, well, beginning to heat up. And when it comes to carbon emissions, no industry absorbs more attention or criticism than the air travel industry. ExpertFlyer recently spoke with experts in the environmental and air transportation industries to get a sense of what is actually happening in the U.S. to address aircraft CO2 emissions now and for the future.
ExpertFlyer went One-on-One with Steve Creedy, editor and Asia-Pacific bureau chief for AirlineRatings.com, a one-stop airline safety and product rating review website, and Nancy Young who heads up environmental affairs for Airlines for America, a U.S. trade association and lobby group that represents North American airlines, to learn more about how and where airlines are investing their time and money on behalf of the environment.
When it comes to "going green," Steve Creedy says that U.S. airlines aren't quite bringing their A-game yet, citing a 2017 Newsweek report ranking the top 500 global companies according to their green credentials. While the report may not reflect a stellar performance by U.S. airlines, three made the top half of the list – United (100), Delta (137), and Southwest (179) – and American came in at 284. "The rankings measured the companies against general principles such as transparency, objectivity, publicly available data and comparability with their industry peers," Creedy explained. "That matched my less scientifically rigorous view that United and Delta seemed more active in this space than some others," he added.
For example, Creedy noted that United was the first airline to incorporate sustainable aviation fuel, such as waste oils from biological origin (biofuels), in regular operations on a continuous basis. This initiative marked a significant milestone in the industry by moving beyond test programs and demonstrations to the everyday use of low-carbon fuel in ongoing operations. "In 2015, United invested $30 million in alternative aviation fuel development and signed an offtake agreement in 2019 with Boston's World Energy for up to 10 million gallons of biofuel over two years."
But the airline industry, in general, continues to make enormous investments in technology, including the purchase of new, more efficient aircrafts. "In the end, what we're really striving for is fuel efficiency and ways to increase that efficiency, thus reducing carbon emissions and investing in newer, more efficient planes is certainly a great start," said Nancy Young who shared some of the things airlines are doing now to reduce emissions. "The airline industry is the first to have a global market-based measure applied to itself and we are very proud of our work and unwavering commitment to that," she added.
Creedy concurs and added that airlines are also investing significant research dollars in electric aircraft, which could be used for commercial air transport for short-haul routes in the next 10-15 years. He also noted that airlines are beginning to use electric ground vehicles and introducing recyclable flatware on board while reducing single-use plastics to address other environmental concerns.
While the airline industry itself has a goal to reduce CO2 emissions 50% by 2050 (relative to 2005 levels), the International Civil Aviation Organization (ICAO) is currently focused on short-term goals from 2020 and beyond, including its MRV plan (Measurement, Reporting, and Verification) requiring aircraft operators around the world (with international operations) to report fuel burn to their respective governments to help measure carbon emissions. Ms. Young says the plan, known as the Carbon Offsetting Reduction Scheme for International Aviation (CORSIA), is not mandatory until appropriate regulations can be implemented, but says that U.S. airlines are voluntarily complying with its guidelines.
And when it comes to alternative fuels, the "Flux Capacitor," made famous in the film, Back to the Future, doesn't seem so far-fetched anymore. "We're really excited about transitioning our liquid fuels to sustainable aviation fuels, which can come from a number of sources, including municipal solid waste," Ms. Young said. "In fact, a couple of our members have agreements for future supply literally from garbage, but right now United Airlines is taking supply of alternative fuels from waste oils at LAX. We can take these biomaterials and process them to be equivalent to jet fuel and they can bring up to an 80% reduction in carbon dioxide," she added.
"The airline industry is making incredible strides to reduce carbon emissions through investments in a variety of new technologies, investments in bio-fuel research, and commonsense practices such as the use of recycled papers and plastics on board flights," says Chris Lopinto, president of ExpertFlyer.com. "I believe that the airline industry will follow in the footsteps of NASA in the sense that its sizeable investment in research will yield numerous products that will become commonplace among general consumers around the world, thus furthering the environmental initiative."
To listen to the entire interview with Nancy Young from Airlines for America, please visit ExpertFlyer's blog.
About AirlineRatings.com
A one-stop airline safety and product rating review website, AirlineRatings.com delivers expert safety ratings for more than 435 airlines around the world.
About Airlines for America
Airlines for America (A4A) advocates on behalf of its members to shape crucial policies and measures that promote safety, security and a healthy U.S. airline industry. We work collaboratively with airlines, labor, Congress, the Administration and other groups to improve aviation for the traveling and shipping public.
Annually, commercial aviation helps drive nearly $1.7 trillion in U.S. economic activity and more than 10 million U.S. jobs. A4A vigorously advocates on behalf of the American airline industry as a model of safety, customer service and environmental responsibility and as the indispensable network that drives our nation's economy and global competitiveness.
About ExpertFlyer.com
Each month, ExpertFlyer's One-on-One blog goes face-to-face with the travel industry's leading decision makers to discuss and address topics relevant to many of today's business and frequent travelers.
ExpertFlyer.com was conceived and created by an eclectic team consisting of a veteran elite tier frequent flyer, an airline captain and corporate travel manager, and information technology professionals to deliver a 24/7 real time powerful air travel information service. The company provides its subscribers and corporate travel managers alike with a complete, concise and efficient way to access the ever-changing details of worldwide air travel information. For more information, please visit expertflyer.com.
Stuck in the middle seat again? Download the free Seat Alerts app from ExpertFlyer and get the window or aisle seat without hassle or frustration.
# # #