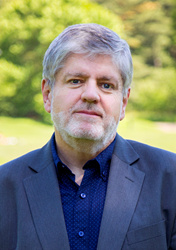 Individual airlines have their own policies and the authority to change those policies day to day while at the same time creating obvious health concerns, and confusion, for consumers.
NEW YORK (PRWEB) August 04, 2020
In 1978, the Airline Deregulation Act (ADA), in large part, was meant to reduce bureaucracy, equal the playing field for start-up airlines, and lower ticket prices for consumers. Today, most will agree, airfares are more affordable, which has resulted in more people flying than ever before. It should be emphasized that while the ADA liberated the airlines to run their companies based on market-driven decisions, it did not alter the FAA's broad authority to regulate safety. Then why, after more than four months of pandemic health and financial destruction, don't we have a consistent, straightforward air travel safety policy?
To answer this, ExpertFlyer.com went One-on-One with Airlines for America (A4A), a trade association and lobbying group that represents major North American airlines, and Consumer Reports' aviation adviser William J. McGee to discuss what's happening, and what should be happening, to protect air travelers and rebuild consumer confidence in the airline industry.
"What we have right now is the Wild West," said William J. McGee during his podcast interview with ExpertFlyer. "Individual airlines have their own policies and the authority to change those policies day to day while at the same time creating obvious health concerns, and confusion, for consumers." Even if you're only looking at air travel purely from a dollars and cents – and admittedly cold – perspective, McGee says that not having any across-the-board health regulations is simply bad business. "It just doesn't make sense, because until consumers are confident that it's safe to fly and that the airlines and airports and everyone is doing everything they need to do, they're not going to fly. At least not in the numbers that airlines want to see."
But Rebecca Spicer, senior vice president of communications at A4A, explained that U.S. airlines have proactively taken extraordinary measures to protect passengers and employees, including mandatory face coverings, enhanced cleaning, and health acknowledgements.
"The intensive cleaning protocols that U.S. airlines have implemented include electrostatic cleaning and fogging procedures, for example, and the HEPA (High Efficiency Particulate Air) filters that our carriers use completely recycle the air in the passenger cabin within two or three minutes while filtering out 99.9 percent of airborne particles. And of course, we're encouraging travelers to utilize mobile check-in on their smartphones," she added.
In response, McGee agrees that HEPA filters are very good but warns consumers about how airlines are touting its use within their fleet. "Although every airline in the U.S. has aircraft with HEPA filters, not every aircraft operating on behalf of those airlines has them," he said. McGee also added that the filters will not impact direct exposure to germs. "Experts I've spoken with said that having 10 HEPA filters in the cabin still can't protect you if the person sitting next to you sneezes or coughs. Germs have to reach the filter before they reach you. So, we're back to the basics – wearing a mask, washing hands, and maintaining social distancing.
"If you look at this in terms of what needs to be done, I think you can come up with a couple of quick bullet points," says McGee. "Each one of those bullet points is problematic and each one comes with a lot of questions. I am not holding myself out by any means as an expert on pandemics. None of us are. What we're saying is just as after 9/11, all the experts were put in a room and told to come up with something. That's what we're saying needs to be done now.
"In order to regain consumer confidence, there needs to be some level of health safety consistency across airlines, and aircraft, so consumers know they are getting at least a minimum standard of safety when they fly, regardless of the airline name or aircraft model," said Chris Lopinto, president of ExpertFlyer.com.
To read more about this fascinating and important debate regarding government regulation of the airline industry and hear the entire interview with Bill McGee from Consumer Reports, visit ExpertFlyer's blog.
About William J. McGee
William J. McGee is the Aviation and Travel Adviser for Consumer Reports Advocacy, and the former editor of Consumer Reports Travel Letter. In 2010, the U.S. Secretary of Transportation chose him as the lone consumer advocate on the Future of Aviation Advisory Committee, and he is regularly called upon to testify before the U.S. Congress and federal agencies as an expert witness on airline safety, aviation security, and consumer protection issues. Prior to becoming a journalist, McGee spent nearly seven years in airline flight operations management and is an FAA-licensed aircraft dispatcher. He is the author of the books Attention All Passengers and Half the Child.
About Airlines for America (A4A)
Airlines for America (A4A) members are Alaska Airlines, American Airlines, Atlas Air, Delta Air Lines, FedEx, Hawaiian Airlines, JetBlue Airways, Southwest Airlines, United Airlines and UPS. Air Canada is an associate member.
A4A advocates on behalf of the leading U.S. airlines, both passenger and cargo carriers. A4A works collaboratively with industry stakeholders, federal agencies, the Administration, Congress, labor and other groups to improve aviation for the traveling and shipping public.
For more information about the airline industry, visit our website airlines.org and our blog, A Better Flight Plan, at airlines.org/blog.
About ExpertFlyer.com
Each month, ExpertFlyer's One-on-One blog goes face-to-face with the travel industry's leading decision makers to discuss and address topics relevant to many of today's business and frequent travelers.
ExpertFlyer.com was conceived and created by an eclectic team consisting of a veteran elite tier frequent flyer, an airline captain and corporate travel manager, and information technology professionals to deliver a 24/7 real time powerful air travel information service. The company provides its subscribers and corporate travel managers alike with a complete, concise and efficient way to access the ever-changing details of worldwide air travel information. For more information, please visit expertflyer.com.
Stuck in the middle seat again? Download the free Seat Alerts app from ExpertFlyer and get the window or aisle seat without hassle or frustration.
# # #