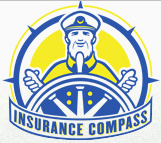 Los Angeles, CA (PRWEB) September 09, 2013
As California prepares for the extensive amount of work involved in implementing the Affordable Care Act, more commonly known as Obamacare, Insurance Compass reminds those in need of cancer insurance that affordable supplemental policies can ease the strain of a cancer diagnosis.
While the affordable health insurance offered by Obamacare covers many preventive treatments, such as cancer screening, it may not cover the further costs of actual cancer treatment. Insurance Compass' Cancer Insurance Policy can provide many benefits that can help patients focus on the treatment and healing process rather than the financial burden. While there are variations available for each individual policy, the Cancer Insurance policy can help cover the costs of:

The deductibles of other insurance policies
The added cost of out-of-network specialists, ones not generally covered by other policies
As the best treatment available may be far from home, cancer insurance can help with the costs of travel and lodging
The affordable health insurance of Obamacare will not often cover experimental treatments. As cancer research can move forward quickly, being able to avail oneself of the latest treatments can be imperative to recovery
One of the major costs of cancer is not the treatment itself, but the lost income and added burden on a budget. Insurance Compass cancer insurance can help with monthly bills, some loan payments, such as on a car, and household needs, like groceries
"On October 1, 2013," says Insurance Compass founder Scott Mills, "more than 5 million uninsured Americans will have the opportunity to purchase medical insurance and are guaranteed issue with no medical questions."
To help those interested in learning more about cancer insurance, Insurance Compass offers a "Request a Quote" feature on its website. This allows for a pressure-free approach to finding coverage.
According to the American Cancer Society, it is possible for anyone to develop cancer. This means that everyone can benefit from the extra coverage that Insurance Compass Cancer Insurance offers. While Obamacare will offer affordable health insurance, in order to help prepare those in need of additional coverage, Insurance Compass is pleased to announce that its cancer insurance coverage can help supplement the treatments and cost.