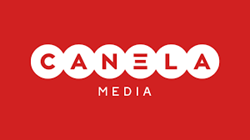 Canela Media has so much positive momentum in the digital media market
NEW YORK (PRWEB) September 30, 2021
Canela Media, an industry-leading, minority and female-owned digital media company dedicated to helping brands reach Hispanics, today announced the appointment of Julieta LaMalfa as Chief Financial Officer (CFO). Julieta brings more than 16 years of experience to Canela Media providing financial services to clients across various industries.
Commenting on the appointment news, Isabel Rafferty, founder & CEO of Canela Media, stated, "With Julieta's appointment, we further strengthen our ability to drive unparalleled growth and expansion with a CFO with experience in rapidly scaling businesses through this critical stage. Julieta's vision and extensive financial industry expertise will have an immediate impact on our business as we continue to define and lead the digital media market, connecting brands with multicultural audiences. We are thrilled to welcome her to our team."
Prior to joining Canela Media, Julieta spent more than 6 years at Stout Risius Ross as an accounting and financial leader where her responsibilities included developing financial models to quantify and assess lost profits and company value. Prior to that, she held leadership positions at Grant Thorton LLP and Huron Consulting Group serving clients operating in the manufacturing, telecommunication, healthcare, energy, and financial services industries.
"Canela Media has so much positive momentum in the digital media market," said LaMalfa. "The company is constantly innovating with new advancements and technologies to help brands benefit from the growing opportunity the Hispanic market represents. The platforms available to reach this market have historically been limited, making it an exciting time to join the growing Canela Media team."
Julieta's leadership experience also includes her involvement with several organizations including Wintrust Bank as Board Member and Member of the Audit and Risk Committees, Leadership Greater Chicago, Instituto Del Progreso Latino as Treasurer and Board Member, and Teatro Vista as Treasurer and Board Member. In addition to being a certified public accountant (CPA), Julieta is also a certified fraud examiner (CFE), certified in financial forensics (CFF) and accredited in business valuation (ABV).
Julieta holds a Bachelor of Science degree, finance, accounting, and marketing from Depaul University.
Ranked as one of the top three Hispanic media companies by ComScore, Canela Media connects brands with multicultural audiences through various touch points including its free-to-stream platform, Canela.TV the first free streaming service for Hispanics with culturally relevant programming in Spanish & English.
About Canela Media
Canela Media is a leading digital media technology company offering brands a complete ecosystem to connect with multicultural audiences starting with its free streaming service, Canela.TV, which enriches the new generation of U.S. Latinos with free access to unique, culturally relevant content. Additionally, Canela Media reaches more than 22 million unique Hispanics across its 180+ premium Spanish-language sites and influencer database. Combined with the company's proprietary data, Canela Media possesses in-depth knowledge and understanding of how to establish meaningful and culturally relevant connections with the new mainstream – U.S. Hispanics. Headquartered in New York, Canela Media is ranked as the fourth largest Hispanic ad-focused company and the only female- and minority-owned certified digital company. For more information please visit http://www.CanelaMedia.com.