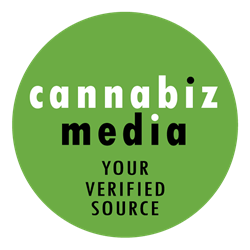 "There is a critical need for digital marketing solutions among cannabis companies, many of whom find themselves denied by other email service providers and kicked off of social media channels for promoting a federally illegal substance."
GUILFORD, Conn. (PRWEB) July 15, 2020
Cannabiz Media has launched a completely revamped version of the Cannabiz Media License Database, which includes new and improved email marketing tools to help subscribers connect with verified legal cannabis and hemp license holders across the United States and international markets.
The improved email marketing functionality in the Cannabiz Media License Database makes it easier than ever for users to improve results, make better decisions, and close deals. Key updates include:

Performance optimization with an AI-Powered recipient-based Send Time Optimization tool and visual heat map indicating the best day and time to send an email
Campaign comparison chart to track users' email campaigns against their previous campaigns, all campaigns sent by Cannabiz Media License Database users, industry category competitors, targeted location, and targeted activity
Dashboard highlighting the hottest leads with one-click follow-up via email, phone, or social media
Inbox optimization with built-in deliverability checks, tracking over a dozen deliverability warnings for each email message
Extended template library with over 30 professionally designed templates, customization, and the ability to save messages as templates for future use
Enhanced tracking and deeper, actionable analytics to review data on past campaigns and make better decisions for future campaigns
Improved list management, email drafting, campaign saving, customization, and more
"There is a critical need for digital marketing solutions among cannabis companies, many of whom find themselves denied by other email service providers and kicked off of social media channels for promoting a federally illegal substance," says Cannabiz Media Chief Technical Officer Chris Moyer. "We've spent the past 6 months completely re-writing the email campaign system, and I couldn't be happier with the results. Cannabiz Media is a best-in-class solution for users who want to connect with cannabis industry decision makers, and we've also improved a variety of other features to enhance the user experience across the platform. We believe this will make it a much more robust and user-friendly platform for subscribers."
The new version of the Cannabiz Media License Database is available now to all current and new subscribers.
"The newest version of the Cannabiz Media License Database provides access to tools that make it easier for users to find leads and turn them into clients," says Cannabiz Media Director of Marketing & Client Success Alyssa Gatto. "Unlike other cannabis lead sources on the market, Cannabiz Media's platform is the only source for license holder contact and operational information that is researched and verified by real people. Our team of data analysts works tirelessly to gather the most accurate data possible from regulators, municipalities, license holders, and more, so clients can confidently navigate the data knowing it isn't simply scraped from the internet. The quality of Cannabiz Media's data, combined with our new and improved platform and email marketing tools, make the Cannabiz Media License Database a one-stop solution to connect with cannabis and hemp license holders."
Already, the Cannabiz Media team is working on additional updates for the Cannabiz Media License Database which will be released in the near future.
Learn more about the Cannabiz Media platform and the improved email marketing tools by requesting a free demo here: https://cannabiz.media/contact-us.
About Cannabiz Media
Cannabiz Media, the leading verified cannabis and hemp industry intelligence platform, combines a lead database, sales CRM, email marketing, and research engine in one. The platform contains verified information on over 60,000 licensed cannabis and 43,000 licensed hemp operations across the United States, Canada, and numerous international markets. Cannabiz Media subscribers benefit from targeted lead generation, license holder contact and operational data, powerful marketing tools and analytics, up-to-date regulatory information, daily news alerts, and compliance verification capabilities in one easy-to-use platform. For more information, visit http://www.cannabiz.media.