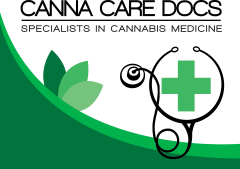 It is exciting to watch this life changing program come to fruition for patients.
Takoma Park, MD (PRWEB) May 03, 2017
Canna Care Docs (CCD) is excited to announce that they have actively begun qualifying patients into the Maryland Medical Marijuana Program. CCD opened their Takoma Park office location in April 2016 in anticipation of the patient registrations expected release. Patients who have trusted CCD with their care while waiting for the registrations release are extremely pleased that CCD is honoring their commitment, and they are now being certified with the Maryland Medical Cannabis Commission at no additional cost.
Maryland's program is designed for patients to register with the state prior to attaining their recommendation through a Registered Physician. After registering on MMCC's website and attaining a patient identification number, patients can bring their medical records to the specialists at CCD for evaluation and, if appropriate, recommendation. Any patient needing help with the electronic registration process is encouraged to see the specialists at CCD who are there to help.
Patients can be qualified if their symptoms are severe, not relieved by other medical treatments, and if those symptoms reasonably can be expected to be relieved by the medical use of cannabis. Additionally, qualifying conditions in MD include cachexia (being too thin for height), anorexia, wasting syndrome, severe pain, severe nausea, seizures, severe or persistent muscle spasms, glaucoma, post-traumatic stress disorder and chronic pain.
Canna Care Docs values its relationship with the Maryland Medical Cannabis Commission(MMCC), as well as with the communities it serves, and is very proud of its commitment to United States' Veterans.
"It's turned out to be an important part of our service work at Canna Care," says Marta Downing, COO. "Canna Care Docs has been at the forefront with making sure veterans have access to cannabis to interrupt the anxiety, aggression, and stress of PTSD."
Veterans are given a 10% discount on services with appropriate documentation, and events are held periodically offering free recommendations. Over $300,000 company-wide in free certifications have been donated to date.
Each Canna Care Docs practitioner in Maryland is a Registered Medical Cannabis Physician through MMCC, and follows a safe, compassionate, and compliant approach to cannabis medicine. The patient's visit includes vital medical cannabis education, informational materials, and a commitment to continuing education and support for the time that they are qualified through CCD.
Canna Care Docs is also pleased to help out of state patients qualify into Maryland's Medical Marijuana Program. According to the commissions website:
"Any non-Maryland resident currently in Maryland for the purpose of receiving medical treatment is eligible to register as patient with the MMCC and, during registration, will be required to provide the address of and a contact name for the Maryland medical facility where the patient is receiving treatment."
Monday, April 24th marked the first day the Maryland Medical Cannabis Commission opened its registration to everyone. Medicine is expected to be available for purchase from 102 dispensaries located throughout the state at the end of summer. Patients can call (410) 412-3470 to schedule an appointment for evaluation by CCD's Registered Physicians.
Canna Care Docs was founded in 2012, and is the premiere provider of medical cannabis recommendations on the east coast. Headquartered in Seekonk, Massachusetts, and employing more than 100; it serves patients in Maine, Massachusetts, Connecticut, Rhode Island, New Hampshire ,Vermont, Delaware, District of Columbia, and Maryland.