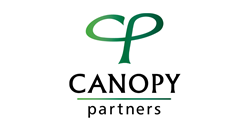 Our practice has used the Canopy Partners Radiology Concierge Service Desk for eight years and Canopy's team handles 57,000+ calls per year.
GREENSBORO, N.C. (PRWEB) December 04, 2018
In response to strong client demand, Canopy Partners has recently launched an outsourced call center for supporting radiologists in the many communication and administrative tasks that impact their workflow. The program, called the Radiology Concierge Desk, is extremely effective at improving service for referring physicians and other healthcare personnel by ensuring they can get to the right radiologist to answer their question. It also improves efficiency of radiologists by reducing interruptions so that radiologists can focus more of their time on reading exams and providing accurate interpretations.
The Radiology Concierge Desk leverages a "Smart Worklist" and a team of "Professional Radiology Assistants", to divert phone calls and other administrative tasks to support personnel, who can handle many tasks that commonly fall to radiologists in the reading room. By bundling these two solutions together Canopy Partners has created a highly differentiated offering that can improve a radiologist's productivity by 5-10%, saving each radiologist 3 to 6 mins per hour. The program can also improve accessibility, turnaround times and quality of care by enabling the right study to be assigned to the right radiologist at the right time, every time.
The Canopy Partners Radiology Concierge Service Desk offers 24/7/365 call center coverage. The service is automated and can be activated with the click of a button on the worklist. It was initially developed for Greensboro Radiology, one of the Top 30 private radiology groups in the nation, and is now available to other radiology groups and hospital imaging departments.
Dr. Jim Maxwell, Greensboro Radiology's Physician President, stated that "Our practice has used the Canopy Partners Radiology Concierge Service Desk for eight years and Canopy's team handles 57,000+ calls per year." Dr. Maxwell added "This frees our physicians up to practice at the top of their medical licenses and we have received many positive comments from our referring physicians, technologists, nurses and other people that we interact with on a regular basis."
Common tasks that can be offloaded to the Concierge Desk include:

Reading Room phone coverage, inbound and outbound
Communicating & documenting important findings to ordering physicians
Instant messaging, call reports, critical findings, ACR registry data entry
Requests for comparative studies and relevant clinical history
Contacting techs - missing images, ultrasound worksheets, history, etc.
Assisting Radiologists during downtimes
With the recent roll-out of this program, Canopy Partners has already signed deals with several major clients including a Top 100 radiology practice and one of the nation's largest private, for profit health care networks.
~~~
To learn more about Canopy Partners' Radiology Concierge Desk, please contact the company via phone at 336-274-9617 or via email at contact@canopy-partners.com
About Canopy Partners
Canopy Partners is a privately held healthcare technology company that specializes in medical billing, business analytics, information technology, and management consulting services. The company is focused on elevating the role of medical imaging in the healthcare value chain. Canopy creates flexible, customer-driven business solutions that improve its client's productivity, profitability, and patient care.