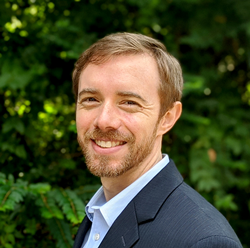 There are hundreds of long-term care facilities out there fighting to stay afloat. Our goal is to help all of the facilities that are struggling, regardless of what software they use.
AUSTIN, Texas (PRWEB) September 01, 2020
Amid the global pandemic, Cantata Health creates a new position to bring on Jason Long as Vice President and General Manager of the long-term care division, NetSolutions. Mr. Long plans to use his extensive experience in building healthcare software and focusing on business growth and his twenty-year history as a business leader and senior-level user experience designer to help long-term care facilities through the COVID-19 pandemic and improve their profitability and quality of care.
As part of Mr. Long's plan to help the long-term care industry, the NetSolutions team is working directly with customers to understand how they can update their software to save long-term care staff time, improve workflows, and make critical data points, like infection trends, easier to access.
In addition to the software improvement the company has planned, Cantata Health is finding innovative ways to help long-term care centers outside of the EHR (electronic health records) platform. "NetSolutions has always been focused on the customers," Mr. Long said, "We are prioritizing our direct line of communication with our customers now more than ever to help them overcome their challenges, whether they are related to our software or not."
The company is fulfilling its promise by keeping facilities up to date on quickly changing government regulations, helping them receive funding, providing a publicly available COVID-19 Resource Center, and creating additional training materials for long-term care staff. They also have plans for a video series to help facilities with topics such as

Finding affordable PPE
Growing leads
Staff recruitment
Maximizing reimbursements
Mr. Long went on to say, "It's not just about our customers, there are hundreds of long-term care facilities out there fighting to stay afloat. Our goal is to help all of the facilities that are struggling, regardless of what software they use."