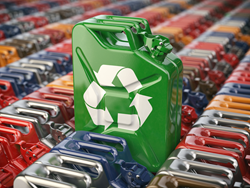 The RDF plant will process 230TPD of waste plastics and tires
ORLANDO, Fla. (PRWEB) August 22, 2019
Canada is one of the world's leaders in per capita production of garbage. Worse, it is also one of the laziest in terms of cleaning it up as landfill land is plentiful and cheaper than alternate options. However, as the Canadian population has become more sensitized to climate change and environmental impacts, more projects and programs have been created to divert waste and recycle used materials. Among these now is the Canadian group seeking to build a new RDF (Refuse-Derived-Fuel) processing plant in Quebec, with whom Capital Corp Merchant Banking is working to bring online.
Capital Corp's longstanding interests and experience in funding green technology projects are set to contribute to the success of this project and contribute to Canada's overall endeavors in waste diversion and reuse.
The method by which this project is to be funded is the brainchild of Mr. Gilles Herard. Mr Herard is a seasoned merchant banker and has been in the banking industry for over 40 years. As Managing Director of Capital Corp Merchant Banking, Mr. Herard has become a leading figure in international middle-market project financing and engineers all funding structures for projects at Capital Corp. Mr Herard has received numerous awards for his work and other contributions including being appointed to the Presidential Business Commission, Honorary Co-Chairman of the Business Advisory Council, awarded Executive of the Year by the internationally acclaimed National Register's Who's Who, and having received the Senatorial Medal of Freedom, among many others.
About Capital Corp Merchant Banking: Capital Corp Merchant Banking offers quality Merchant Banking services for a variety of projects worldwide. Capital Corp Merchant Banking is solution-oriented and known for being the most flexible Funding Source on the Market in creating handcrafted investment structures to meet the needs of the different constituent groups in each individual transaction, including general project funding, equity funding, debt restructuring, and real estate development. For further information, please visit our website.