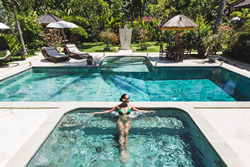 The Bahamas have enjoyed renewed high-end property demand in recent years.
ORLANDO, Fla. (PRWEB) January 28, 2020
The Out Islands have been renown as a special part of the Bahamas for many years, with natural beaches and a microcosm of native fauna and flora to discover. This luxury project will include the island's breathtaking natural environment as part of its design while providing guests and homeowners with the services and high-end services to be expected of a luxury resort. The deepwater marina will be a feature of the resort, complete with clubhouse and seaside restaurant, and guests will enjoy the island's natural attractions as part of the resort's service offering such as guided tours, bird-watching, deep sea fishing, and bone fishing, among many other attractions.
The Bahamas has enjoyed renewed high-end property demand over the past several years, and combined with a sustainable electricity plan that includes the use of solar energy, this project is expected to become a premier vacation destination in the Caribbean.
The method by which this environmentally-friendly hospitality project is to be funded is the brainchild of Mr Gilles Herard. Mr Herard is a seasoned merchant banker and has been in the banking industry for over 40 years. As Managing Director of Capital Corp Merchant Banking, Mr Herard has become a leading figure in international middle-market project financing and engineers all funding structures for projects at Capital Corp. Mr Herard has received numerous awards for his work and other contributions including being appointed to the Presidential Business Commission, Honorary Co-Chairman of the Business Advisory Council, nominated as Executive of the Year by the internationally acclaimed National Register's Who's Who, and having received the Senatorial Medal of Freedom, among many others.
About Capital Corp Merchant Banking: Capital Corp Merchant Banking offers quality Merchant Banking services for a variety of projects worldwide. Capital Corp Merchant Banking is solution-oriented and known for being the most flexible Funding Source on the Market in creating handcrafted investment structures to meet the needs of the different constituent groups in each individual transaction, including general project funding, equity funding, debt restructuring, and real estate development. For further information, please visit our website.