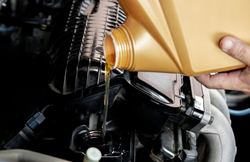 CHARLOTTETOWN, Prince Edward Island (PRWEB) January 23, 2023
Drivers near the Charlottetown area in Prince Edward Island who are searching for genuine oil change services for their vehicles should visit Capital Honda, a trusted family-owned automotive dealership in the locality. Interested parties can schedule a service today at the dealership website to get the oil change service.
Regularly changing the Honda vehicle's oil helps protect the engine from damage and keeps it running smoothly. If the oil is not changed promptly, it can cause the engine to overheat and eventually fail. Hence it is recommended to change the oil of Honda vehicles once every 3,000 miles or three months to avoid any damage to the engine. At Capital Honda, a team of technicians who are experts in their field is available so that the Honda vehicle will receive the attention it needs. Full synthetic oils offer better fuel economy and engine performance than conventional oils, but it is advisable to consult with a Honda mechanic at Capital Honda to see if full synthetic oil is the preferred choice for the specific vehicle. Other automobile services offered at Capital Honda include front-end alignment, wipers, Headlights Maintenance, brakes replacement/ adjustment, coolant flush, vehicle checkup/inspection, transmission flush and electrical services.
Drivers are encouraged to visit the Capital Honda dealership located at 40 Lower Malpeque Road in Charlottetown, Prince Edward Island. Customers can dial 902-566-1101 to learn more about the oil change and all other service-related inquiries.