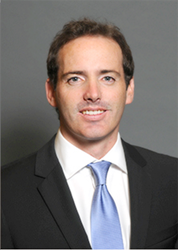 The habit you should form is essentially paying yourself first.
SAN DIEGO, Calif. (PRWEB) June 30, 2016
The saying "old habits die hard" is particularly true when it comes to bad habits. In the latest chapter of his "The Retirement Formula: The Retiree's Guide to What You Don't Know" retirement advisory series, San Diego financial advisor Jeremy Keating of Capital Income Advisors (CIA) focuses on the importance of money habits in retirement.
Good money habits ideally begin in one's 20s or 30s, when retirement is still a distant concept with plenty of time to plan. However, once a person reaches retirement age, lack of good financial habits can catch up quickly, and derail even a well-funded nest egg. But according to Keating, it's never too late for pre-retirees and retirees to form good money habits that will see them to and through retirement.
All Americans heading toward retirement age want to have enough money to live comfortably after they leave the workplace. Those who make smart money decisions both before and after retiring have the best chance to live comfortably and be financially secure. In the chapter, Keating spells out five important habits for maintaining a sound financial foundation in retirement.
Automatic savings
If you're still working and your company offers a 401(k) defined-contribution pension account, take advantage of it. Under the plan, retirement savings contributions are provided and usually proportionately matched by an employer, deducted from the employee's paycheck before taxation—therefore tax-deferred until withdrawn after retirement—and limited to a maximum pre-tax annual contribution of $18,000.
A Solo 401(k) can be set up by a sole proprietor who can then make contributions as both the employee and employer, up to a total of $53,000 (or $59,000 for someone over 50).
Or, consider setting up an individual retirement account (IRA) a savings account with big tax breaks, making it an ideal way to save cash for retirement. A lot of people misunderstand what an IRA is and think it is an investment, when actually is is just the basket in which you keep stocks, bonds, mutual funds and other assets. Unlike 401(k)s, which are accounts provided by an employer, the most common types of IRAs are accounts people open on their own. Some IRAs can be opened by self-employed individuals and small business owners. There are several different types of IRAs, including traditional IRAs, Roth IRAs, SEP IRAs, and SIMPLE IRAs.
SEP IRA, or simplified employee pension, is a type of account used primarily by the self-employed or small business owners. An employer can contribute up to 25 percent of their income or $53,000, whichever is less. These accounts are easier to set up than a solo 401(k). If the business has employees, the employer must contribute for all who meet certain requirements.
Unfortunately, not everyone gets to take advantage of IRAs. Each has eligibility restrictions based on income or employment status. All have caps on how much an individual can contribute each year and penalties in most cases for withdrawing money before the designated retirement age.
"The habit you should form is essentially paying yourself first," Keating says.
Spend wisely
Although most retirees plan ahead of time for how much income they will need to live comfortably through retirement, how much they spend from one month to the next can be subject to change. A grandchild gets married, a car needs an unexpected repair—things come up that require cash that may not have been planned for.
Being careful about sticking to a budget and making smart spending decisions is excellent advice for any time in life, but especially in retirement. Retirees with a lot of money saved can easily overspend when they're feeling flush, a habit that will catch up to them sooner than later.
It's important for retirees to keep in mind that their savings will have to last for 20 – 30 years or more, and while it's impossible to predict exactly how much will be needed, or how long it will be needed, updating one's budget after retirement is a critical money habit to adopt. Pre-retirees should prepare ahead of time by filling out a fill out a retirement expenses worksheet.
Stop accumulating debt, pay down existing debt
By the time a person reaches age 50, the focus should be placed on paying down debt and not accumulating new debt. No one wants to retire with unpaid debts saddling them.
Less debt means lower monthly payments. If an individual works toward paying off debts and doesn't accrue further debt, their expenses should decrease each month. This is a wise move if they're looking to free up cash in the near future.
A lower amount of debt can boost one's credit score. For someone planning on buying a home or car, this could make them eligible for better interest rates when they take out a new loan.
"Pay off any credit card debt as soon as possible, and avoid using your credit cards unless you use them for points and you can pay them off quickly," he says. "And don't spend money just because you have it.
Weigh each financial decision carefully before you spend."
By establishing these good money habits, retirees can head into their golden years with a good start, and maintain financial stability for as long as they continue to follow them. Even when unexpected expenses come up, retirees who stick to a pattern of making good money decisions will be in a better financial place.
To learn more, visit the Capital Income Advisors website, email jkeating(at)capitalincomeadvisors(dot)com, or call (800) 875-1986.
About Capital Income Advisors:
The primary focus at Capital Income Advisors is retirement planning. Jeremy Keating and the CIA team of advisors treat their clients s they would treat members of their own family. CIA strives to help create sound retirement income strategies for men and women in or nearing retirement, thereby instilling confidence that their retirement income will last as long as they do.
Capital Income Advisors serve all of Northern and Southern California, all across Texas including, Houston, Dallas, Austin, San Antonio, Midland, and the New York Tri State area. CIA offers retirement income strategies, wealth accumulation, asset protection, annuities, life insurance, tax minimization strategies, long-term care, IRA and 401(k) rollovers.
Securities offered through Securities America, Inc., Member FINRA/SIPC. Advisory services offered through Securities America Advisors, Inc. and Arbor Point Advisors LLC. Capital Income Advisors, Securities America, Inc., and Arbor Point Advisors LLC are separate entities. Securities America and its representatives do not provide tax or legal advice; therefore it is important to coordinate with your tax or legal advisor regarding your specific situation.
###