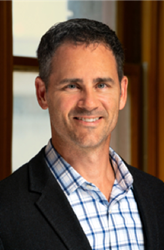 TULSA, Okla. (PRWEB) October 14, 2019
capSpire, a global consulting and solutions company serving the commodity industry, is pleased to announce the hiring of Jerry Emmert as Executive Vice President of Sales. Jerry is based in capSpire's office in Dallas, Texas.
This announcement comes amid much excitement within the energy industry and at capSpire. Increasingly, energy companies are leveraging technology to gain a competitive advantage and drive efficiencies. In this environment, capSpire serves as the industry experts for digital transformation, that can show customers which technology and business solutions are possible.
Jerry will help capSpire share success stories with new prospective customers and spread awareness of how capSpire's solutions such as the Gravitate Customer Platform and Value Chain Optimization can benefit energy companies for the long term.
"Since our founding in 2009, we have been very fortunate to have earned a high level of customer satisfaction and an enthusiastic base of what we call 'raving-fan clients' who give us repeat business. Prioritizing relationships over revenue has always been our recipe for success and it's the foundation upon which we will continue to grow," says Lance Laubach, capSpire Chief Executive Officer. "As we continue to reach new markets and provide unparalleled value to our clients, we are thrilled to have Jerry on board to guide these efforts."
Jerry's sales experience spans more than 15 years having worked for global tech leaders such as Microsoft, CenturyLink, and Tata Communications Group.
"I chose to join capSpire because of its collection of sharp, focused industry experts. Having a team of this high quality has two major results. First, capSpire has a great culture and has been recognized as a top workplace. Second, the team produces outstanding, impactful work. This is how capSpire has created a base of happy, loyal customers and it's why we have a real opportunity to capture increased market share in the energy space over the next five years. I'm excited to be a part of it," says Jerry.
Want more information about how a partnership with capSpire can benefit your organization? Please contact us at info@capspire.com.
About capSpire
capSpire provides the unique combination of industry knowledge and business expertise required to deliver impactful business solutions. Trusted by some of the world's leading companies, capSpire's team of industry experts and senior advisors empowers its clients with the business strategies and solutions required to effectively streamline business processes and attain maximum value from their supporting IT infrastructure. For more information, please visit http://www.capspire.com.