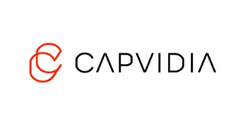 We're excited to offer a site that empowers them to find innovative tools, solutions, and information about the latest in CAD translation and validation techniques.
HOUSTON (PRWEB) January 10, 2019
Capvidia, a creator and distributor of Computer Aided Design (CAD) and Model Based Definition (MBD) software solutions, recently launched a new website to service new and prospective clients in the manufacturing data industry.
Since 1994, Capvidia has specialized in software solutions for CAD, MBE and interoperability, including CAD plugins, standalone applications, and components for CAD, product lifecycle management, computer-aided engineering, and quality processes.
Following the update to Capvidia's website, users no longer need to sign in to a login portal to access software downloads. Instead, they can contact Capvidia directly via on-site forms for software support, trial licensing, service quotes, and more. The refreshed site also features a streamlined navigation menu to quickly guide visitors to the products, services, and insights they need. The site's clean interface and redesigned logo now mirror Capvidia's modern manufacturing and metrology solutions, for a seamless experience at every touchpoint.
According to Capvidia's Director of Business Development Daniel Campbell, the new website delivers enhanced access and quality content to users: "Our customers are on the forefront of product design data, and they deserve a website that reflects that. We're excited to offer a site that empowers them to find innovative tools, solutions, and information about the latest in CAD translation and validation techniques."