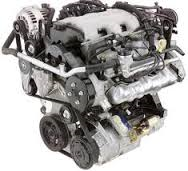 Discount prices can be hard to come by for engine buyers who are without resources for obtaining a motor outside of using auto retailers or dealers.
San Diego, California (PRWEB) October 07, 2013
The cost of a replacement automobile engines can fluctuate depending on the distributor prices and distributors used to acquire these engines in the U.S. The Got Engines company is now announcing its car engines for sale in stock with a new price markdown at http://www.gotengines.com/blog/used-engine-engines/used-car-engines-for-sale. These motors range from I4 to V6 in type and include foreign and domestic units.
The new sale pricing applies to any motor vehicle engine used for passenger, luxury, hybrid or special edition vehicles produced.
The markdown in price is part of a new business model produced by the Got Engines company to reduce installation costs for the most common engine types requested by consumers, mechanics and warranty service companies. Each sale price that is attached for the motors in stock is reflected online.
The GotEngines.com search system has been updated this year to include easier access to stock status and price quotations for all buyers using the company website. The system is now in place as a secondary option to the toll-free customer service line established for offline contact at 1-866-320-1065. All requests for current or future sale pricing can be obtained using these two resources.
"Discount prices can be hard to come by for engine buyers who are without resources for obtaining a motor outside of using auto retailers or dealers," a source for the Got Engines company said. The discount prices that are provided online are specifically created to promote better purchase options for buyers.
Apart from the sale information announced, a new package for warranties was recently established for inclusion with each engine for sale online. This new warranty term offers an extended 24-month program for all engine types that are purchased. The costs for these warranties are now included inside the marketed sale pricing for all car engines.
"OEM parts are designed for failure at some point during the engine ownership period and can be expensive to replace if a warranty plan is not offered by engine retailers or distributors," the source confirmed.
Daily updates to the company policy changes and engine inventory are now made inside the content management section of the GotEngines.com website. This section includes news and other data that is not currently syndicated through media companies chosen to distribute company data online. The company content can be accessed when visiting http://gotengines.com/blog online.
About GotEngines.com
The GotEngines.com company has built and programmed one of the easiest to use automotive engine websites currently accessible using the Internet. This company lists American and foreign brand engines that are reduced in price to help buyers replacing a motor find discounts and other incentives. The GotEngines.com company is accessible through a new contact system developed to produce better customer service. A toll-free number is now in place to accept all customer queries and requests for price quotes and other information about company inventory available. Internet quotes for pricing are now offered through the search system that is installed for use online.