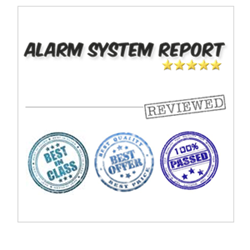 Following these simple tips from the experts at alarmsystemreport.com will help keep consumers safe while on the road.
New York, NY (PRWEB) November 13, 2013
With the cost of airline tickets and accompanying fees on the rise, more and more Americans are opting to instead take road trips. While road trips can be a great way to see the country and save money, the home security specialists at AlarmSystemReport.com recommend that people take the same safety precautions they do at home to protect their safety. AlarmSystemReport.com is a site that provides reviews of the top alarm system companies, and ranks the best alarm systems.
AlarmSystemReport.com created a list of tips to help drivers whether they're traveling across the state or across the country.
1. Keep your vehicle well-maintained. Before embarking on a road trip, have a full check-up for your car and a tune-up from a professional. It's important to ensure your tires are properly inflated, all belts and engine mechanisms are in good working order and that you have the right amount of necessary fluids before you leave.
2. Keep all of your valuables in your trunk, and consider the use of car alarm systems. Not only are car alarms great for protecting your valuables, but they can also save money on car insurance premiums.
3. It may be worth it to join an auto club, such as AAA. These services cost a small yearly fee, but many drivers find that the services are well worth it, particularly during an emergency.
4. Bring a car cell phone charger. A cell phone is an invaluable resource during a road trip, and it's important to keep it charged at all times, in case of an emergency.
5. Take breaks often. Being a drowsy driver is one of the biggest safety risks during a road trip. Whether you're stopping for a cup of coffee, or for a meal, taking breaks during a trip can prevent accidents and dangerous situations.
6. Bring an old-fashioned map. Often, road trippers rely on the modern conveniences of GPS systems, but it's a good idea to have a map as a back-up, in case a GPS system isn't working properly.
7. Plan road trip routes before ever leaving the house, and check the weather report before leaving. There may be some unplanned situations encountered regardless, but checking the weather is a good way to avoid unnecessary risks and dangers during a road trip.
About AlarmSystemReport.com
AlarmSystemReport.com has been providing reviews of home alarm systems to consumers throughout the U.S. for a number of years, and it remains one of the most trusted independent resources in the world of home security. Residents in every state can find information about the best home security systems, including Alabama security systems and Alaska security systems. The site is maintained by home security professionals, with a dedication to providing consumers with the most informative and unbiased information in the industry.