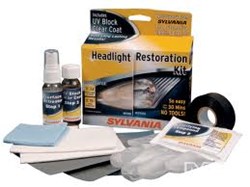 Price is one of the deciding factors for consumers although not all expensive products can achieve pleasing results when used.
Las Vegas, Nevada (PRWEB) September 05, 2013
Scratches and other damage to the exterior of a vehicle can diminish the resale value as well as the appearance. Consumer grade products now exist for sale online and the Auto Pros USA company is now examining these products for car owners. A series of car scratch remover reviews are now posted online at http://autoprosusa.com/quixx-scratch-remover-review.
Professional auto body repair shops can charge hundreds of dollars to fix a small scrape that appears on a vehicle exterior. The cost of manual labor as well as evaluating and painting the area can quickly increase the cost of a simple repair.
The consumer products that are currently sold on the retail market offer results that are comparable with professional shops, according to the review series now available.
"There are hundreds of products, but there are a select few that stand out as the best in the consumer market," said a reviewer for the Auto Pros USA.com company. These products have been examined and monitored for consumer feedback as well as price structures offered by retailers.
Different applications are currently available to repair common scrapes, scratches and other negative appearances on the body of a car, truck or sport utility vehicle. Some products use spray materials that include chemicals to fill in gaps that are left over from damages. Other products use poly-resin materials to mask a scratch for a short-term fix.
"Price is one of the deciding factors for consumers although not all expensive products can achieve pleasing results when used," the reviewer added.
To go with the reviews now published, direct pricing is currently provided and links to retailers offering the best online deals for scratch remover products are shared with consumers online.
The 2013 consumer products reviews series has been well received by the thousands of automotive visitors using the Auto Pros website daily to locate automotive information. These reviews are in correlation with warranty and insurance search tools that now provide immediate quotations for these services from top national companies offering more than competitive rates.
About AutoProsUSA.com
The AutoProsUSA.com company is positioned as a leading review website for consumers purchasing known automotive products on the Internet. This company has launched a junkyard finder exclusively for automobile owners seeking used parts for sale. The AutoProsUSA.com website now features more than one programmed search finder tool that connect parts, services and other products with consumers who reguarly purchase online. Company partners are frequently added to the online database to present informative and accurate data to consumers. This company currently employs specialist in the auto industry to handle all customer transactions.