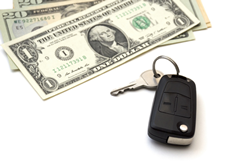 CHATTANOOGA, Tenn. (PRWEB) February 28, 2020
Car repairs can be costly for drivers. Even regular car maintenance can put a dent in the wallets of many car owners. It's why one Chattanooga-area dealer is offering drivers a chance to save their hard-earned money through vehicle service coupons.
Mountain View Hyundai, located in Ringgold, GA, just a short drive from Chattanooga, has a wide variety of service coupons available now on the dealership website. These coupons include both parts and regular maintenance.
Right now, the dealership is offering $10 off an oil change that includes installation of a Hyundai oil filter and a free multi-point inspection. Hyundai drivers can also save on certain parts, such as $5 off Hyundai wiper blades.
Although the dealership is of the Hyundai brand, drivers of any vehicle make are encouraged to check out the coupons currently available. Other ways to save include a free battery test and a brake special that offers 10 percent off replacement of front or rear brake pads and resurfacing of front or rear rotors.
Drivers from Chattanooga, TN, to Dalton, GA are encouraged to visit the Mountain View Hyundai website, at http://www.mvhyundai.com, to take advantage of these offers before they expire. Service appointments can also be scheduled on the website. Questions can be directed to the Mountain View Hyundai service department by calling 706-671-6109.