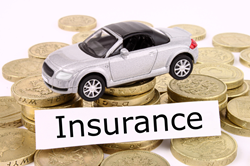 "In some cases, keeping full coverage is more expensive than its worth", said Russell Rabichev, Marketing Director of Internet Marketing Company.
LOS ANGELES (PRWEB) January 14, 2019
Carinsuranceplan.org has launched a new blog post that explains when drivers should renounce full car insurance coverage and keep only the essential policies
Full coverage will provide protection for multiple scenarios. But it also costs more. In some situations, keeping full coverage can be a costly mistake. A policyholder should consider dropping full coverage under these circumstances:

The car is of considerable age. Vehicles, like many other items, are affected by time depreciation. Their value decreases over time, from the moment they have been purchased. For cars that are 10 years or older, keeping full coverage is not recommended.
The car has high mileage. If the odometer shows that the car has traveled 150,000 – 200,000 miles, its value has significantly dropped. Companies consider annual mileage a very important rating factor.
The car shows obvious signs of usage. Providing expensive coverage to a very used car is again, a costly mistake.
The policy is too expensive. Although not recommended, it is better to have the minimum coverage and drive legally. Why keep full coverage, miss payments when they are no longer affordable, create lapses and become uninsured?
For additional reasons and money-saving tips and free quotes, please visit http://carinsuranceplan.org
Carinsuranceplan.org is an online provider of life, home, health, and auto insurance quotes. This website is unique because it does not simply stick to one kind of insurance provider, but brings the clients the best deals from many different online insurance carriers. In this way, clients have access to offers from multiple carriers all in one place: this website. On this site, customers have access to quotes for insurance plans from various agencies, such as local or nationwide agencies, brand names insurance companies, etc.