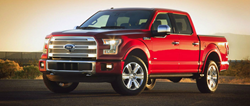 KNOXVILLE, Tenn. (PRWEB) October 25, 2018
Obviously, citizens of Knoxville are more than welcome to shop at pre-owned automobile dealership Viles Automotive. It makes a great option for people in town to find used cars, trucks, utility vehicles and even vans. A potential buyer doesn't necessarily need to live within city limits, though. Technically, a shopper from Oregon could purchase a vehicle from a dealership in Florida. But shoppers in the smaller cities and towns surrounding Knoxville don't need to get that crazy, they can simply shop from Viles Automotive!
There are all sorts of small towns and cities in which car buyers might not be sure where they should shop. People in places like Clinton, Morristown, Oak Ridge and Maryville are encouraged to browse the dealership's inventory right from the comfort of home courtesy of its new website. Potential buyers are able to do all of their shopping from the couch in their living room or the desk in their office, without the need to head to the physical location until they're sure they've got something in mind. Once they do, they can even schedule a test drive by filling out a form right on the website as well!
Out-of-town shoppers can find all the information they need at http://www.vilesautomotive.com. If any specific questions arise that aren't answered on the website, they can be directed to the sales team at 865-859-0186. The Viles Supercenter is located at 905 Callahan Drive in Knoxville.