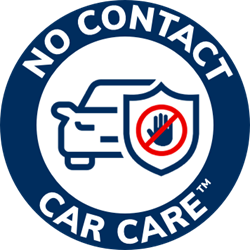 This effort is designed to exceed CDC and local safety guidelines because it removes human interaction entirely.
CHICAGO (PRWEB) April 09, 2020
CarAdvise, the nation's largest consumer fleet, announces No Contact Car Care™, an expansion of their digital technology in response to COVID-19. No Contact Car Care is an automated, digital process where the end user schedules, approves services, and pays all from their smartphone requiring zero human interaction. No Contact Car Care ensures consumers and automotive service center employees maintain the utmost level of safety while operating under governmental distinction as an essential business.
CarAdvise has a network of over 20,000 shops nationwide and is working with each national brand, franchise location and independent shop to adopt and become certified in No Contact Car Care. This effort is designed to exceed CDC and local safety guidelines because it removes human interaction entirely. CarAdvise's No Contact Car Care is a fully digitized avenue that promotes social distancing beyond the recommended six feet.
No Contact Car Care is designed to protect those who still have to rely on their vehicle for essential goods and services. A large percent of CarAdvise customers are gig economy workers ranging from rideshare to delivery drivers and shoppers. Their current role is absolutely critical during this pandemic as they have been instrumental in maintaining the supply chain and supporting the economy.
CarAdvise customers simply:

Schedule service online through CarAdvise
Drop keys at the counter or dropbox at the shop
Electronically approve and pay for services
Pick up the vehicle when complete with no direct human interaction
All receipts are electronically stored in the CarAdvise dashboard, requiring no signing or receiving a paper receipt.
"Now is a time for not just every company in the automotive industry to unite, but also for every citizen in the United States to do their part to ensure we do everything we can to stop the spread of this deadly virus. No Contact Car Care is our way of helping protect those who are continuing to provide crucial supply chain services to every American, as well as those who help keep those drivers on the road by servicing their vehicles," stated founder and CEO of CarAdvise, Greg Tepas.
CarAdvise has pledged to donate $1 for every No Contact Car Care service performed now until December 31, 2020, in an effort to help the victims of COVID-19 and will allocate the funding towards the Center for Disaster Philanthropy and the World Health Organization's COVID-19 Response Fund. CarAdvise has called upon other industry leaders to join in and donate to the cause.