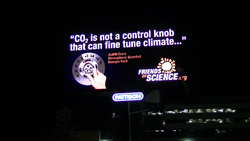 …the carbon market is based on the lack of delivery of an invisible substance to no one
CALGARY, Alberta (PRWEB) September 27, 2018
The Huffington Post of Sept. 20, 2018, reported that according to a new study, Canadians were told they might get back more than they pay on carbon taxes, but Friends of Science Society says that's just bribing Canadians with their own carbon tax money.
"Carbon Kleptomania" is a new report by Friends of Science Society, a compilation of carbon tax commentaries and reports by Ottawa energy policy consultant, Robert Lyman, who was a public servant for 27 years and a diplomat for 10 years prior to that.
Essentially, the Friends of Science "Carbon Kleptomania" report refutes the "carbon dividend" position presented by the group "Canadians for Clean Prosperity." "Carbon Kleptomania" shows that taxing citizens and then bribing them with their own money is unworkable.
Included in the report and outlined in a Friends of Science blog post of Sept. 23, 2018, Robert Lyman did the math on reaching Paris Agreement targets – it would mean almost all of Canadian industry would have to be shut down. That means no carbon taxes, no jobs and no carbon tax rebate at all.
A new peer-reviewed paper by McKitrick and Christy published in the AGU's "Earth and Space Science" of July 6, 2018, studies the tropical atmosphere where the greenhouse effect is clearest and compares the weather balloon temperature data with the climate simulations (model). The warming trend in the weather balloon data over 1958-2017 is half of the model trend - meaning climate models are exaggerating 'global warming' by a large and statistically significant amount.
Over the period since 1979, their research shows that the discrepancy between models and weather balloons is even larger, a factor of 2.7. Carbon taxes are set using these simulations that are running much hotter than real temperatures - meaning carbon taxes are set far too high.
Scientific findings like this are being 'outshouted' by the multi-million dollar global cap and trade campaign funding of ENGOs by the ClimateWorks partners. These billionaires have pushed an anti-oil/coal and pro-renewables/cap and trade agenda for over a decade, as reported by Matthew Nisbet on May 22, 2018 in Wiley's Interdisciplinary Reviews: Climate Change.
The recent Porto, Portugal "Basic Climate Science Conference" featured dozens of climate science experts – almost all of whom reported that the sun, oceans and orbital patterns were the main drivers of climate change, not carbon dioxide.
As described in very insightful, entertaining blog post by Prof. Christopher Essex, a featured speaker at the Porto Conference, entitled "Cavemen, Climate and Computers," the public field of climate science is now led by journalists, sociologists, and charismatic shamans. If you question them using your mathematical knowledge or climate expertise, expect a tribal response.
Friends of Science Society has been reviewing climate science and global energy policies since 2002. In their view, the sun is the main direct and indirect driver of climate change, not human industrial CO2.
As Mark Schapiro wrote in "Conning the Climate" in Harper's Magazine, Feb. 2010, "…the carbon market is based on the lack of delivery of an invisible substance to no one."
About
Friends of Science Society is an independent group of earth, atmospheric and solar scientists, engineers, and citizens who are celebrating its 16th year of offering climate science insights. After a thorough review of a broad spectrum of literature on climate change, Friends of Science Society has concluded that the sun is the main driver of climate change, not carbon dioxide (CO2).
Friends of Science Society
P.O. Box 23167, Mission P.O.
Calgary, Alberta
Canada T2S 3B1
Toll-free Telephone: 1-888-789-9597
Web: friendsofscience.org
E-mail: contact(at)friendsofscience(dot)org
Web: climatechange101.ca