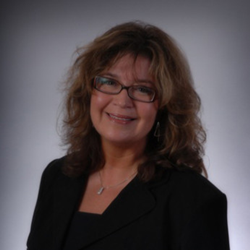 Career Jam challenges practitioners to look to the future and revolutionize their approach as career advancement becomes more complex in the global economy.
SALT LAKE CITY (PRWEB) November 06, 2020
The Career Thought Leaders Consortium (CTL) today announced the 6 megatrends impacting careers and the workforce: emerging technology and jobs, virtual job search, remote work, diversity and bias, mental health and anxiety management, and aging in the workplace.
The 11th annual event, "Career Jam: Where Experts Forecast The New & The Next," brings career services providers together from around the globe to learn and discuss strategies that will guide clients to achieve career success in 2021 and beyond. Experts from Australia, Singapore, Europe, and North America will provide presentations during the week of November 16–20 in a flexible virtual format. The interactive event will allow career service providers worldwide to engage with topics of interest to learn and then discuss with forward-thinking colleagues.
"The pace of change in careers and the workplace has accelerated significantly in 2020, in large part due to the global pandemic. As such, career service providers are facing new challenges in their work. Career Jam offers an opportunity for those in the careers community to come together to learn and create strategies that address these challenges and, in the long term, better serve clients to achieve their career goals," said CTL Board Member Jan Melnik.
Experts will spend time during talks uncovering current challenges and solutions, forecasting trends, and predicting opportunities. Speakers include Debra Benton, author of The Virtual Executive and TopCEOCoaches.com's highest-ranking female coach; Tim Salau, global tech executive and "Mr. Future of Work"; and Laura Walker, an award-winning author and researcher of later careers in the UK.
Marie Zimenoff, CEO of Career Thought Leaders (CTL), has enhanced the event in recent years to focus on the impact global trends have on the careers industry. "CTL convenes career professionals to keep them abreast of trends and best practices in the dynamic careers industry. The new format of Career Jam brings in energy and insights from experts around the globe to provide an interactive learning experience," said Zimenoff. "Our Career Jam event challenges practitioners to look to the future and revolutionize their approach as career advancement becomes more complex in the global economy."
About Career Thought Leaders (CTL):
The mission of Career Thought Leaders Consortium, an international think tank, is to advance and professionalize the career industry by improving career management, leadership development, and career agility of professionals worldwide. CTL brings together experts from every sector and function within the career industry, sharing best practices among those in workforce, college, primary/secondary school, corporate, and private practice to raise the bar for career services internationally. To learn more about Career Jam, visit https://www.careerthoughtleaders.com/careerjam.