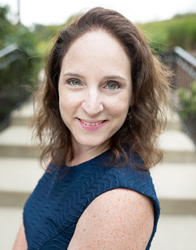 "Participants will leave the session with concrete tips for better navigating the evolving landscape, working efficiently with machines, and obtaining the requisite human skills to be successful." - Alexandra Levit, Keynote
SALT LAKE CITY (PRWEB) February 21, 2020
The Career Thought Leaders Consortium (CTL) today announced it will hold its 11th annual professional development symposium, "Vision 2020: Thriving in an Uncertain World," April 20–22 in Philadelphia, Pennsylvania, at the Notary Hotel Downtown. This premier professional development conference provides career coaches and leaders with an opportunity unmatched in the industry – networking on a global scale, actionable learning, and credible updates on current and approaching trends in the workforce.
"We've transitioned into a workplace where the rules have changed – emotional intelligence and digital leadership are musts, not nice-to-haves, technology is replacing and creating jobs at an alarming rate, and remote work is opening up new realms of career opportunity," said CTL CEO, Marie Zimenoff. "So much of the career search process now includes digital elements that did not exist 11 years ago at the time of the first CTL conference. Our aim is to give career experts the tools they need to thrive in an uncertain, volatile workplace and help clients do the same."
In a featured keynote on April 20, "The Future of Work," Alexandria Levit will explore how the world of work is changing. A member of Thinkers50 Radar Class of 2019 and partner at People Results, she is an expert in the future of work. "I'm very much looking forward to educating such a prestigious group of career advisers on what their clients should expect when seeking employment in the mid-21st century," said Alexandra. "They will leave the session with concrete tips for better navigating the evolving landscape, working efficiently with machines, and obtaining the requisite human skills to be successful."
Numerous experts will speak throughout the 3-day conference including Generation Z author and researcher Dr. Corey Seemiller, author of The Soulful Leader and former Harvard Medical School faculty Dr. Arthur Ciaramicoli, CEO of the Flourishing Center Emiliya Zhivotovskaya, career and coaching industry pioneers Susan Britton (CEO, The Academies) and Dr. Beverly Kaye (author, Help Them Grow or Watch Them Go), and more.
About Career Thought Leaders (CTL):
The mission of Career Thought Leaders Consortium is to advance and professionalize the career industry by improving career management, leadership development, and career agility of professionals worldwide. We bring together experts from every sector and function within the career industry, sharing best practices among workforce, college, K-12, and private practice coaches, counselors and resume writers to raise the bar for career services internationally. To learn more and to register for the 2020 conference, visit https://www.careerthoughtleaders.com/2020conference or send an email to marie@careerthoughtleaders.com.