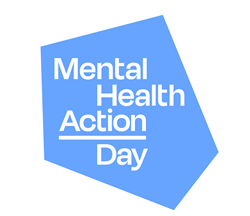 Taking action is what ultimately transpires into outcomes, not simply 'raising awareness.'
LOS ANGELES (PRWEB) May 22, 2021
Carenodes joined President Joe Biden, HHS Secretary Xavier Becerra, Alabama Governor Kay Ivey, Former Deputy Attorney General Sally Yates, and Arianna Huffington in commemorating the inaugural US Mental Health Action Day to drive the conversation from mental health awareness to mental health action.
MTV Entertainment Group convened 1,300 organizations and individuals aimed at motivating people to get mental health support — whether for themselves, their loved ones, or for everyone by advocating for systemic changes for mental health access and equity.
Making it the largest cross-sector effort to shift from mental health awareness to mental health action, this movement was organized in the wake of the COVID-19 pandemic and the ongoing trauma of systemic racism. Carenodes has partnered with several health systems; successfully shifting focus towards providing behavioral health access to Rural Americans.
Our Nation's soul is under incredible, and still increasing, strain as we fight the pandemic. Carenodes has accelerated several critical solutions to address this national emergency In partnership with its virtual health systems.
"Taking action is what ultimately transpires into outcomes, not simply 'raising awareness'. I think we are all 'aware' of mental health challenges, but we forget that 'action' needs to come from across the healthcare industry. When fellow Americans living in the rural United States have no mental healthcare access, with the nearest therapist being one's aunt or uncle, then that's a problem. When these same Americans do not have access to broadband to utilize virtual care, then no amount of awareness nor encouragement from elite groups to take 'action' to get 'better' is going to be effective". - Alex Yarijanian, CEO, Carenodes.
"The pandemic only revealed what many people were already struggling with: access to responsive, culturally sensitive mental health care that attends to equitable outcomes. Disproportionately affected communities face even greater challenges. In addition to individual action, we need collective action to reshape the health care system and policies so that we have equitable access, care, and outcomes." -Chris Esguerra, MD, MBA, Psychiatrist and Senior Vice President, Health Services, Carenodes.
"We have to create access points for mental health care that offer immediacy and safety. Emergency Departments across the country are overwhelmed caring for people with mental health crises. We are building teams and venues that offer psychiatric care anywhere, any time."- Jasper Schmidt, MD, Chief Medical Officer, Octiva Healthcare.
Alex Yarijanian explains that, "feelings of distress and anxiety have also been contributing factors to the recent spike we have seen in patients exhibiting suicidal ideation and contemplating harm to self. As such, we have implemented a comprehensive framework with a delivery system to support rapid deployment of mental health services to impact both short-term (COVID crisis) as well as long-term sustainability to expand access well beyond the present crisis."
"We all have a role to play," shared Erika Soto-Lamb, Vice President of Social Impact Strategy at MTV Entertainment Group. "From storytelling to creating content, together we can shatter stigma and normalize the act of getting help for those who need it."
Mental Health Action Day is being planned in partnership with TaskForce, a cultural organizing agency that builds capacity for those taking on the most pressing challenges facing our communities, our nation and our world.
A full list of partners as of May 20, 2021 is available here.
###
About Carenodes
Carenodes partners with health insurance plans and providers (medical and non-medical, behavioral, primary, substance abuse, and others), to develop community-wide efforts geared towards addressing larger systemic health, infrastructure, or social determinant issues with a large impact on health and wellbeing. Carenodes.com
About Mental Health Action Day
Mental Health Action Day is an open-source movement of brands, organizations, government agencies, and cultural leaders to drive culture from mental health awareness to mental health action. The first Mental Health Action Day will take place on May 20, 2021 with a mission to encourage and empower people to take their first actions on mental health -- whether for themselves, for their loved ones or for their communities, because mental health is health. Learn more at MentalHealthIsHealth.us