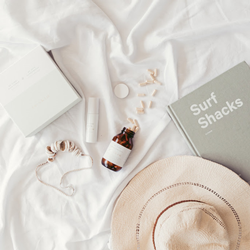 AUCKLAND, New Zealand (PRWEB) July 16, 2020
As face coverings become the new daily wear, more adults are noticing the unwelcome red marks and blemishes they haven't seen in years. While dermatologists have more scientific terms to diagnose these flare-ups in patients, social media has coined the term "Maskne" when referring to breakouts that occur around the nose, mouth and chin areas.
According to medical experts, it's not just the material covering causing the acne but a combination of hormonal stress and the moisture and bacteria from breathing within this closed off space that's creating the perfect storm.
What does this new battle in acne mean for those who already have a dedicated skincare regimen for aging skin? Products that combat breakouts normally aren't effective in combating fine lines and wrinkles, and vice versa.
New Zealand brand re.skin may have the answer to multiple skin care woes. The line features a two-step system that harnesses science, nature and more importantly, less products in a skincare regimen.
The re.vive Supplement and re.form Serum resonates with the "inside and out" concept approaching beauty from a 360 degree angle. Beauty benefits include boosting skin elasticity; stimulating collagen production; enhancing skin brightness and radiance; reducing the appearance of fine lines, wrinkles and dark spots; and stimulating hyaluronic acid in the skin. Within the supplement, users also receive 20 antioxidant-rich vitamins and minerals that not only benefit skin but hair, nails, as well as overall body health.
When it comes to using a serum with Maskne, re.skin founder Lisa Anderson explains there are massive misconceptions around using oils on acne-prone skin. In the case of the re.form Serum, it contains multiple ingredients that deliver benefits to blemished, inflamed skin types.
Jojoba oil, for example, controls sebum levels, and in addition to its antibacterial, anti-inflammatory properties, it's nontoxic. Squalane speeds up the skin healing process, fights bacteria and normalizes oils levels, while the serum's use of Sweet Almond oil suits sensitive and blemish-prone skin, helping to relieve inflammation.
Within re.skin's supplement, sustainably-sourced New Zealand Marine Collagen is the hero ingredient from down under. Anderson mentions that it may do more to help skin during a breakout as it hydrates, normalizes oil levels and helps heal skin from unsightly blemishes.
Although everyone's skin is different and there's no one-and-done solution for acne, the re.vive Supplement adds vitamins and minerals that could make a difference in the skin's complexion as long as wearing a face mask is a must.
Vitamins and minerals include:

Vitamin B2 – reduces inflammation
Vitamin B3 – improves inflammation, helps with skin sensitivity, controls oil flow
Vitamin D3 – reduces incidence of acne
Vitamin A – a well-known vitamin to help with acne
Zinc – wards off acne flare ups, assists with the healing process
Selenium – flights off inflammation
Using re.skin's serum and supplement system is one alternative to keep acne breakouts under control as face coverings are deemed necessary for now. What are two other tips you can follow to make sure this type of skin care is effective? Cleansing two times a day and wash your reusable face mask frequently.
About re.skin: Taking its name from how the skin can transform and reform based on quality skin care products, the company is committed to providing simplistic solutions backed by science and rooted in nature. Based in New Zealand and sold all over the world, re.skin is "uncomplicating" the skin care routine with two easy-to-use products that are filler and chemical-free.