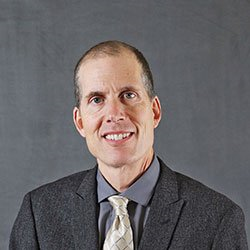 Members of this rookie team have that winning combination of success, coach-ability and consistent results. They are humble enough to learn from others and at the same time forge their own path. We are pleased to recognize this group for all their hard work. - Caring Transitions President Ray Fabik
CINCINNATI (PRWEB) March 09, 2020
The Caring Transitions Franchise is pleased to announce that four locally-owned and operated Caring Transitions locations have been recognized with the company's Rookie Team of the Year Award. The awards were presented internally at the Caring Transitions national conference on February 4, 2020.
"Members of this rookie team have that winning combination of success, coach-ability and consistent results. They are humble enough to learn from others and at the same time forge their own path. We are pleased to recognize this group for all their hard work," Caring Transitions Ray Fabik said.
The franchises that were recognized are as follows:
Caring Transitions of Metro Milwaukee (WI)
Owner: Kelly Temeyer
http://www.caringtransitionsmetromilwaukee.com
Caring Transitions of Western Montana (MT)
Owners: Mike Fikany and Stefani Silvan
http://www.caringtransitionswesternmontana.com
Caring Transitions of Greater Richmond (VA)
Owner: Dani Washington
http://www.caringtransitionsrichmond.com
Caring Transitions of South Jersey (NJ)
Owners: Doug and Bari Wachs
http://www.caringtransitionssouthjersey.com
Caring Transitions' specially trained team can handle organizing, packing, de-cluttering, moving, resettling, in-person and online estate sales, liquidations, and preparing homes for market. Caring Transitions specializes in managing senior relocations, but the services are also perfect for busy families and individuals in need of assistance.
Caring Transitions' services are perfect for seniors moving in with family or into a safer living situation as well as busy families and people clearing out the home of a loved one who has passed. All of Caring Transitions' services are customizable, so clients only pay for the services they need – whether that means managing the entire move and estate-clearing or just getting someone resettled into their new place.
To learn more about Caring Transitions or to explore the franchise opportunity, call (844)220-5427 or visit http://www.caringtransitions.com/.