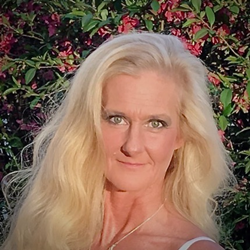 Wer can provide end-to-end solutions for our clients – our specially-trained professionals can handle decluttering, organizing, packing, moving, resettling, in-home estate sales, online auctions, full home clean-outs, estate services and preparing homes for market. - Olivia Gerroll
OMAHA, Neb. (PRWEB) August 12, 2020
Caring Transitions of Greater Omaha is pleased to announce that the company is under new ownership and looking to expand.
"Caring Transitions of Greater Omaha is a well-respected company with loyal followers and amazing, long-term staff members, but the franchise was underleveraged. As Caring Transitions, we can provide end-to-end solutions for our clients – our specially-trained professionals can handle decluttering, organizing, packing, moving, resettling, in-home estate sales, online auctions, full home clean-outs, estate services and preparing homes for market. Historically the business focused heavily on in-home estate sales and I'm looking forward to helping more people by expanding and leveraging the additional services moving forward," Gerroll said.
Caring Transitions' services are perfect for managing the many facets of life's transitions, from assisting families with the process of downsizing to provide a safer living situation, to helping clear out the home of a loved one who has moved into assisted care or passed away. All of Caring Transitions' services are customizable, clients choose the solution that best fits their needs. Caring Transitions of Omaha serves Omaha, Bellevue, Council Bluffs, Plattsmouth, Louisville and the surrounding areas.
Before purchasing Caring Transitions, Gerroll over spent 27 years in legal technology consulting delivering exceptional service, operational oversight and staff management. Owning her own business has been her desire for several years but did not find anything that met her requirements. After learning the previous owner was looking to sell, Gerroll determined that this would be a good opportunity.
"I knew I wanted to do something that was hands on and could make a tangible impact, but I also didn't want to start from scratch. Omaha is a great community, Caring Transitions has a wonderful reputation and the staff – who the clients already know and trust – agreed to stay under new ownership, so it was a great decision," Gerroll said. "There is a tremendous amount of growth potential for Caring Transitions of Omaha and I'm looking forward to leading that growth by providing additional services, upgrading technology and focusing on business development, efficiency and growth."
In addition to working with individual homeowners and family members, Gerroll is personally excited about expanding the client base by working with trust attorneys, real estate brokers and estate managers. Leveraging the services offered by Caring Transitions, those specialty services will find a single provider to support the specific needs around estate services as well as preparing the home for sale with no additional efforts needed.
Gerroll said the most important thing about the company being under new ownership is that, while she's excited to expand the business, clients shouldn't notice much of a change other than additional services that are available.
"The staff – who are really the face of the business – have all agreed to stay and I have the same service-based philosophy as the previous owner. Yes, there is a different person providing all the operational support, but we are looking forward to a seamless transition," she said.
Caring Transitions of Greater Omaha, which is part of the national Caring Transitions franchise, is bonded and insured and all employees are CRT trained and background checked. For additional information, call 402-882-4238, email OGerroll@CaringTransitions.com or visit http://www.CaringTransitionsGreaterOmaha.com.