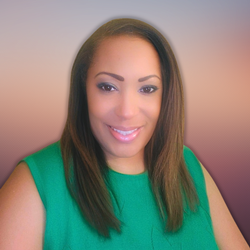 "I'm eager to provide services that can alleviate the stress of unexpected life events."
KATY, Texas (PRWEB) January 25, 2023
Caring Transitions, the leader in senior relocation and transition services, continues to extend its compassionate reach across the nation with its latest location. Caring Transitions of Katy is owned and operated by Rachel Rivera. The Texas-native looks forward to providing families with a total solution for selling, packing, moving, resettling, estate sales, relocation services, and downsizing.
Caring Transitions is a franchise designed to minimize stress by utilizing specially trained professionals to oversee every detail of a senior's transition with compassion, including decluttering, organizing, packing, move management, unpacking, resettling, and cleanouts. The company also manages both in-home and online estate sales. The online estate sales are hosted on CTBIDS, the brand's widely popular auction platform, which can support its clients in liquidating unique and everyday treasures that many cherish.
Rivera, a former Incident Commander for the City of Houston's public health department, is elated to announce this new business venture. After managing COVID-19 protocols for two and a half years, she searched for ways to give back to the community. Before her role in the public health department, she worked in the healthcare industry for nearly 30 years in various administrative positions, including managing emergency departments. Rivera is also a real estate agent with 16 years of experience. Now she's excited to bring her real estate business and Caring Transitions together to serve the community in a different capacity.
"I'm eager to provide services that can alleviate the stress of unexpected life events," Rivera insisted. "Our services will go beyond the traditional way other companies do business. I look forward to building relationships with my customers because I can be the one-stop shop from cleanouts to estate sales, to selling a home and helping with relocation."
Rivera understands the usefulness of the services Caring Transitions. Years ago, her father received a terminal, rare cancer diagnosis and was given six weeks to live. Rivera and her sister had to manage their father's estate while trying to savor as much time with him as possible. On top of that, her father lived hundreds of miles away in Louisiana.
"I wish there had been something like Caring Transitions when we were going through that, so I'm now opening my own location," says Rivera. "I look forward to dedicating my time to helping the underrepresented seniors and their families in Katy and the surrounding areas."
Caring Transitions of Katy opened in early January and serves Harris, Waller, and Fort Bend counties. The franchise currently has more than 250 franchise locations serving families across the country.
"We couldn't be happier to welcome Rachel to our Caring Transitions family and expand our network in southern Texas," said Ray Fabik, President of Caring Transitions. "Rachel's background in healthcare and real estate makes her a great asset. She's well-equipped to run her business and provide vital, compassionate care to the community."
To learn more about Caring Transitions, visit http://www.CaringTransitions.com.
For more about franchising opportunities with Caring Transitions, visit https://www.caringtransitionsfranchise.com/.
About Caring Transitions
Caring Transitions, founded in 2006, is the most trusted and experienced national franchise specializing in senior relocation and transition services. With more than 250 locations throughout the United States, all owned and operated by Certified Relocation and Transition Specialists, Caring Transitions provides clients with supportive moves, auctions, rightsizing, and transitions. This includes expert advice plus a well-executed transition plan beginning with the initial sorting of personal belongings through packing, unpacking, resettling, and selling of items to the final clearing and cleaning of the property. For more information, visit http://www.caringtransitions.com or visit us on Facebook.