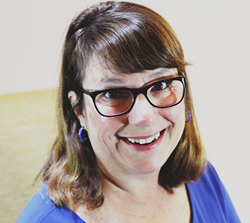 We have a unique value proposition and we have a team that has worked together for years. When you combine our services, our team and our passion for making a difference, you can see why we've been so fortunate to serve so many seniors and their families. - Sherri Gillette
TUCSON, Ariz. (PRWEB) March 12, 2020
For the third year in a row, Caring Transitions of Southern Arizona, locally owned by Sherri Gillette, has been named Caring Transitions' most successful franchise. The official status was announced at Caring Transitions' national conference on February 4, 2020.
"If you talk to Sherri for 30 seconds, you will quickly realize why she is at this elite level. Her client-first attitude is not just something she says – she practices it every day. Sherri and her entire team are determined and innovative and they are always looking for ways to improve the client experience. We are looking forward to continuing to see her grow her business and set new benchmarks," Caring Transitions President Ray Fabik said.
Caring Transitions' specially-trained team can handle organizing, packing, de-cluttering, moving, resettling, in-person and online estate sales, liquidations, clean-outs, and preparing homes for market. Caring Transitions specializes in managing senior relocations, but the services are also perfect for busy families and individuals in need of assistance. Caring Transitions is a national franchise and in more than 200 markets. Caring Transitions of Southern Arizona, which has been operating since 2010, serves Tucson, Oro Valley, Saddlebrooke, Sierra Vista, Sahuarita, Green Valley and other Southern Arizona communities.
Caring Transitions of Southern Arizona was recognized as the 2017 Franchise of the Year Award and earned the #1 spot in 2017, 2018 and 2019.
"As always, I am exceedingly thankful for my team and their compassion for our clients and we are all very thankful for the clients we have been allowed to serve," Gillette said. "We make sure that we have all the services necessary to meet our client's needs (and some needs they didn't even imagine) so we can be a full-service team and more. We are also very good at answering our phones and returning all phone calls – we know people are facing a challenging time and we treat each referral and lead as gold."
Caring Transitions' services are perfect for seniors moving in with family or into a safer living situation, as well as busy families and people clearing out the home of a loved one who has passed. All of Caring Transitions' services are customizable, so clients only pay for the services they need – whether that means managing the entire move and estate-clearing or just getting someone resettled into their new place.
"We take exceptional care of our clients and their belongings and that sets us apart. In the last year, we were also very fortunate to earn business from a premier new retirement community – The Hacienda at the Canyon – and from a couple of new attorney offices," Gillette said. "We have a unique value proposition and we have a team that has worked together for years. When you combine our services, our team and our passion for making a difference, you can see why we've been so fortunate to serve so many seniors and their families."
Caring Transitions of Southern Arizona is bonded and insured and all W2 employees have been background-checked. For additional information about Caring Transitions of Southern Arizona, call (520)262-1495, email SGillette@CaringTransitions.net or visit http://www.CaringTransitionsTucson.com.