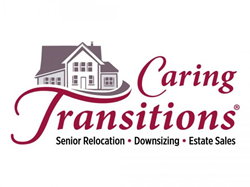 2020 was a tough year for most business owners and we are so proud of all of our franchise owners for rising to the occasion, pivoting to meet quickly-changing needs and requirements, and continuing to focus on their clients' goals. - Caring Transitions President Ray Fabik said
CINCINNATI (PRWEB) March 24, 2021
Overcoming the odds of opening a new business during a pandemic is no small feat. After a tumultuous year, Caring Transitions is pleased to honor five franchise owners as part of the 2020 Rookie Team of the Year. The recognition was announced at the company's virtual event on March 10.
"A Rookie Team might imply a team of people who haven't quite mastered their craft or still learning on the job, but that's not the case. These teams hit the ground running and didn't let a pandemic stop them. What makes these Rookie Teams so special is that they relied on each other to navigate their first year and a pandemic at the same time. They truly showed that entrepreneurial spirit and found a way to succeed. We are proud of them and excited to see what 2021 brings," Caring Transitions President Ray Fabik said.
The owners who were recognized as part of the Caring Transitions Rookie Team for 2020 were as follows:
Andy and Rebecca Beard of Caring Transitions of Augusta
Margo Gonzales and Jack Beckham of Caring Transitions of Moore, OK
Chad and Cindy Ring of Caring Transitions of West Omaha and Papillion
Ryan Kaiser of Caring Transtions of Northeast Denver Metro
Tom and Lieann Wade of Caring Transitions of Loudoun
Caring Transitions' specially-trained team can handle organizing, packing, de-cluttering, moving, resettling, in-person and online estate sales, liquidations and preparing homes for market. Caring Transitions specializes in managing senior relocations, but the services are also perfect for busy families and individuals in need of assistance.
Caring Transitions' services are perfect for seniors moving in with family or into a safer living situation as well as busy families and people clearing out the home of a loved one who has passed. All of Caring Transitions' services are customizable, so clients only pay for the services they need – whether that means managing the entire move and estate-clearing or just getting someone resettled into their new place.
"2020 was a tough year for most business owners and we are so proud of all of our franchise owners for rising to the occasion, pivoting to meet quickly-changing needs and requirements, and continuing to focus on their clients' goals. We are looking forward to a bigger and better 2021," Fabik said.
To learn more about Caring Transitions, visit http://www.CaringTransitions.com.