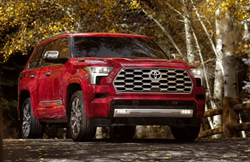 HIRAM, Ga. (PRWEB) January 12, 2023
Carl Black Hiram is starting the year with special offers on select pre-owned vehicles. Drivers who shop at Carl Black Hiram can save thousands off the internet price on select used cars. Vehicle special offers are always changing at the dealership depending on availability, so drivers should act fast if they find the car they want at a discount. 
Carl Black Hiram offers a wide variety of makes and models. They sell vehicles from all of the popular automakers including Buick, Chevrolet, GMC, Kia, Subaru and Toyota among many others. Their special offers can be on any of these makes or models, and some used premium SUVs are available with a discount. The dealership sells sedans, trucks, SUVs and more, and some of the most common vehicles available at the dealership are SUVs, including family-oriented SUVs and off-road capable SUVs. Drivers who are interested in any type of vehicle are encouraged to visit the dealership or view its inventory online. 
To learn more and view the dealership's inventory from home, drivers can use the Carl Black Hiram website, carlblackhiram.com. Using the site menu, drivers can find a specials offer page linked under the specials drop-down menu. That page shows the dealership's current selection of discounted vehicles, and the discount amount is clearly displayed along with the internet price and sales price of the vehicle.