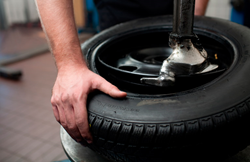 NASHVILLE, Tenn. (PRWEB) May 07, 2020
Carl Black Nashville, a Nashville dealership that offers car maintenance, is promoting its My GM Rewards program, which allows customers to earn points when they get car maintenance at the dealership. The points can be saved up and redeemed for savings on car maintenance.
Every dollar spent on vehicle maintenance at Carl Black Nashville is worth six points with My GM Rewards. Customers who are interested in signing up for the My GM Rewards program should contact a service technician at the dealership.
Customers who would like to learn more about My GM Rewards can do so on the dealership's website, carlblackchevy.com. Once there, customers are directed to navigate to "Service Specials," which is linked under the "Specials" drop-down menu at the top of the site. Currently, the top coupon shows information for My GM Rewards. Scrolling past that, customers can also view other available service coupons and discounts at Carl Black Nashville.
To sign up for My GM Rewards, customers must be at least 18 years old. To earn points, they schedule services only at participating GM dealerships. The points will last for up to five years and must be used within that time or they will expire.
To schedule a service appointment with Carl Black Nashville, customers can use the dealership's online form. Under the "Service" drop-down menu at the top of the site is a link to "Schedule Service," the page where customers can fill out a quick form to sign up for vehicle maintenance.