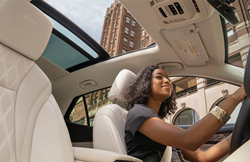 ROSWELL, Ga. (PRWEB) January 25, 2023
Carl Black Roswell, a GMC and Buick dealership in Roswell, Georgia, is starting the new year with special offers on some of its pre-owned vehicle inventory. Drivers in the area who want to save money on their next vehicle are encouraged to check out the dealership's used vehicle specials this month. Thousands of dollars can be saved on pre-owned vehicles at the dealership.
Carl Black Roswell always offers drivers a variety of special offers including lease offers, cash allowances, low finance rates and more. Their used vehicle inventory isn't forgotten about either. Used cars at the dealership can be found with huge savings off the internet price of the model. These special offers are always changing, and Carl Black Roswell is starting the year strong with several offers that can save drivers thousands of dollars.
Drivers who are interested in purchasing a used car from the dealership can view availability and special offers online at the Carl Black Roswell website, carlblackroswell.com. Using the site menu, drivers can navigate to the dealership's used special offers inventory, which shows all discounted, pre-owned vehicles. In addition to showing this stock of vehicles, the page offers detailed pricing information, showing drivers the internet price, the discount amount and the Carl Black price.
Individuals with questions or concerns should direct these queries to the dealership. Contact information and other resources can be found on the dealership's website