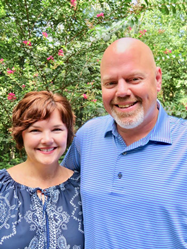 VIENNA, Va. (PRWEB) October 15, 2019
Carmen Hendricks, the co-owner of TruBlue Total House Care in Vienna, is now a Certified Aging in Place Specialist. This new designation means Hendricks has been trained to be able to advise seniors and their families on home modifications needed for safe, comfortable aging in place. As a TruBlue owner, she'll also be able to execute those adjustments as needed.
TruBlue is a full-service company that provides professional handyman, maid, lawn and seasonal services that are perfect for busy families, seniors and anyone who wants the comforts of their own home without worrying about critical property maintenance. TruBlue of Vienna serves Vienna, Oakton, Tysons Corner, McLean, Great Falls, Falls Church and Dunn Loring.
"I'm excited that, as a CAPS professional and a TruBlue owner, I'll not only be able to go into a home and assess what needs done, but I can bring in a team to do the work too. Whether you're coming home after surgery or rehabilitation or you're thinking about making adjustments to your home before it's an emergency, TruBlue of Vienna is here to help," Hendricks said.
The National Association of Home Builders, in partnership with the AARP and NAHB Research Center, created the CAPS program, which includes training and education on the technical, business management and customer service skills essential to compete in the fastest-growing segment of the residential remodeling industry — home modifications for aging-in-place.
In three days of coursework, the CAPS curriculum incorporates market demographics, communication techniques, marketing, common barriers and solutions, building codes and standards, product ideas and resources and business management. CAPS graduates include remodelers, builders, designers, architects, occupational therapists and others who help homeowners remain in their homes safely, independently and comfortably as they age.
Hendricks and TruBlue of Vienna co-owner Chad Akers launched TruBlue of Vienna earlier this year. Hendricks and Akers both have backgrounds in real estate - Hendricks spent the first 20 years of her career in mortgage banking and the last five years as firm administrator of a local accounting firm. Akers has been a real estate appraiser for more than 20 years and specializes in new construction.
In addition to their experience on the real estate side of things, Hendricks and Akers know what it's like to try to help a loved one maintain their home so they can age in place. That experience inspired them not only to launch TruBlue, but also for Hendricks to earn the CAPS designation.
"We learned first-hand through helping my mother, who lives in a different state, how challenging it can be for seniors to keep up with home maintenance and repairs. The biggest challenge was, after she was discharged from the hospital, we had to retrofit her house to suit her needs and keep her safe. We had a long punch-list of items and we were out of state, so trying to figure out who to call for what was complicated. At TruBlue, we want to be your one-call-does-it-all solution for home maintenance and earning this designation is part of that effort," Hendricks said.
All TruBlue employees are licensed, bonded and insured. To learn more about TruBlue of Vienna, call 703-319-0959, email CHendricks@trubluehousecare.com or visit http://www.trubluehousecare.com/vienna.