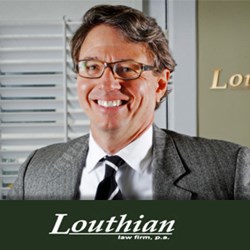 Unfortunately, V.A. hospital conditions, such as those which caused recent shut-downs of Dorn's surgical facilities, do not honor our veterans with care befitting their sacrifice.
Columbia, SC (PRWEB) December 12, 2013
Bert Louthian, a personal injury lawyer based in Columbia, commented today about the recent closures of all operating rooms at Dorn Veterans Hospital in his city.
"Veterans all across America deserve high quality healthcare. With the concentration of military installations in South Carolina, we should be especially focused on taking care of our veterans," Louthian said, referring to the Army's Fort Jackson in Columbia, the Coast Guard and Air Force bases in Charleston, Shaw Air Force Base in Sumter, and Marine bases in Beaufort, among others. "Unfortunately, V.A. hospital conditions, such as those which caused recent shut-downs of Dorn's surgical facilities, do not honor our veterans with care befitting their sacrifice."
On Thursday, December 5, 2013, Dorn V.A. Hospital closed all of its operating rooms because of the circulation of particulates through its air system, which contaminated the area, according to a December 7 article in The State. The problem was first noticed in October, when an observant employee noticed particles on supplies in storage of the OR suite. At that time, operating room procedures were halted while an investigation proceeded. Disintegrated HEPA filters were determined to be the source of the particles circulated through the air system.
A December 3 news release from the hospital announced the reopening of the operating rooms based on the findings of the VA Office of Public Health Surveillance and Research (OPHSR) that, "additional microbial testing was not required after post-cleaning and the OR could be reopened." Forty-one surgeries were performed before contamination again forced the cessation of operating room use at Dorn Veterans Hospital, according to The State.
"I'm troubled by some other indications that Dorn is providing substandard care to our veterans," Louthian stated, pointing to quality control data from the U.S. Department of Veterans Affairs indicating a MRSA infection rate of .85 compared to the VA national average of .19 and central line-associated (CLAB) infection rate of 4.02 compared to a 1.02 average at VA hospitals nationwide.
"Regrettably," Louthian said, "the Columbia VA Hospital is not the only veterans facility that has seen quality control issues in recent years." A March 29, 2013, article in the New York Times reported that the Office of Special Counsel sent a letter to the White House about "a pattern of problems" at a VA medical center in Jackson, Miss. The problems, brought to light by a series of whistle-blowers, included inadequate sterilization and instruments that were "blood- and rust-stained and contained dirt and particles."
The operating rooms of the John Cochran VA Medical Center in St. Louis, Mo., were shut down in February 2011 after rust stains were found on surgical supplies, according to a November 20, 2011, article in Army Times. In the prior year, the Army Times reported, 1,800 veterans were notified that they might have been exposed to HIV, hepatitis or other viruses because of sterilization problems in the center's dental clinic.
"Hospital-acquired infections are a huge problem in the healthcare industry," Louthian said. "All patients, military and civilian alike, deserve medical care that improves their situation and doesn't send them home with more problems than they started out with. Thank goodness there are conscientious health workers, some of whom have become whistle-blowers, who act responsibly to protect those who are sick and vulnerable."
About the Louthian Law Firm - The Louthian Law Firm, P.A., of Columbia, S.C., has been obtaining fair compensation for victims of medical malpractice since 1959. They also help South Carolina residents who have suffered from car, truck and motorcycle accidents, faulty products and workplace injuries. The firm's office is located in the Marlboro Building, Suite 300, 1116 Blanding Street, Columbia, SC 29201 (local phone (803) 454-1200).