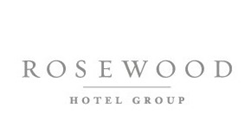 HONG KONG (PRWEB) January 17, 2020
The Hospitality Sales & Marketing Association International (HSMAI) has selected Caroline MacDonald, vice president of global sales and marketing for Rosewood Hotel Group, as one of the "The HSMAI Top 25: Extraordinary Minds in Hospitality Sales, Marketing, Revenue Optimization" for 2019.
The seventeenth annual list recognizes the "best of the best" in the hospitality, travel and tourism industries. Recipients will be honored during a private ceremony on January 21, 2020 at the New York Marriott Marquis and during the Adrian Awards Dinner Reception and Gala that follows.
As vice president of global sales and marketing for Rosewood Hotel Group, Caroline oversees the group's global sales team as well as the corporate revenue management and distribution efforts across the group's distinct brands including Rosewood Hotels & Resorts, New World Hotels & Resorts and KHOS. Since joining Rosewood in 2016 as vice president of sales and marketing in the Americas and Europe, Caroline has been instrumental in driving performance and elevating the identity of the brand, now deemed one of the fastest-growing hospitality groups in the world.
Her recognition by HSMAI is the latest in a long line of awards and accolades that Rosewood Hotel Group and its distinctive portfolio of properties have garnered in recent years. Bestowed by both top-tier publications as well as consumer-driven resources and spanning the spheres of business, travel and lifestyle, the esteemed honors further reinforce the Rosewood brand as a leading force in the luxury hospitality industry.
"It is an honor to be selected as a Top Mind of 2019 by a prestigious organization like the HSMAI," said Caroline MacDonald, vice president of global sales and marketing for Rosewood Hotel Group. "I am tremendously proud to work alongside such a dedicated and dynamic team at Rosewood Hotel Group and to be a part of the incredible growth the brand has experienced over the past few years. We thank our guests and our industry leaders and look forward to continuing to provide one-of-a-kind travel experiences in 2020 and beyond!"
The 2019 "Top 25" recipients were judged by a panel of senior industry executives for their recent work based on the following criteria: creativity and innovation, cutting edge sales or marketing campaigns, triumph in challenging situations, and/or sales efforts that resulted in dramatic gains.
"The 'Top 25' is our annual hot list that celebrates the sales, marketing and revenue optimization leaders and innovators in our industry," said Robert A. Gilbert, CHME, CHBA, president and chief executive officer of HSMAI. "The creative strategies, passionate dedication and sharp intelligence of these professionals have not only grown the business within their organizations but have also truly raised the bar for the hospitality industry as a whole."
Caroline's achievements will be honored during the HSMAI Adrian Awards Dinner Reception and Gala, January 21, 2020, at the New York Marriott Marquis, a multifaceted, elegant networking extravaganza celebrating award-winning work, Lifetime Achievement, and the Top 25.
In addition to the Adrian Awards Gala, Caroline will be featured in an HSMAI article, receive a personalized plaque, and hence forward will be recognized as a Top 25 Mind in Hospitality Sales, Marketing and Revenue Optimization.
About Rosewood Hotel Group
Rosewood Hotel Group, one of the world's leading hotel companies, encompasses three brands: ultra-luxury Rosewood Hotels & Resorts® in North America, Caribbean/Atlantic, Europe, the Middle East and Asia; contemporary deluxe New World Hotels & Resorts® in China and Southeast Asia; and KHOS™, a dynamic global business lifestyle hotel brand. Its combined portfolio consists of more than 46 hotels in 19 countries. For more information, please visit rosewoodhotelgroup.com.
About HSMAI
The Hospitality Sales and Marketing Association International (HSMAI) is committed to growing business for hotels and their partners, and is the industry's leading advocate for intelligent, sustainable hotel revenue growth. The association provides hotel professionals & their partners with tools, insights, and expertise to fuel sales, inspire marketing, and optimize revenue through programs such as HSMAI Marketing Strategy Conference, Adrian Awards, and Revenue Optimization Conference. Founded in 1927, HSMAI is a membership organization comprising more than 5,000 members worldwide, with 40 chapters in the Americas Region. Connect with HSMAI at hsmai.org, HSMAI Facebook, HSMAI Twitter, and HSMAI YouTube.
Media Contacts:
Callie Stanton
Nike Communications
Telephone: +1 646 654 3438
Email: cstanton@nikecomm.com