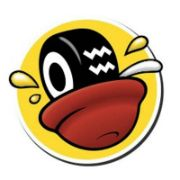 BLOOMINGTON, Minn. (PRWEB) September 17, 2019
CarSoup.com has partnered with Vistadash to give dealers greater insight into the performance of their website traffic. Starting this month dealers can sign up for Vistadash as part of their CarSoup Deep Linking Package. This partnership gives dealers the tools to measure the quality of traffic on their website and see where wasted digital ad spend exists.
CarSoup's revolutionary Deep Linking program drives all shoppers interested in a vehicle directly to that vehicle on the dealers website, cutting out the middleman. Vistadash not only tracks the volume and quality of CarSoup traffic but all dealer website traffic. Now it is easier than ever for dealers to identify low quality traffic and cut budgets, or reallocate the money to high-performing campaigns.
Dennis Quinn, COO of Lupient Automotive said this, "Vistadash has allowed us to find the advertising that works with more than basic lead and VDP metrics. We can actually see shopper engagement and reallocate spends to the most efficient campaigns. CarSoup's Deep Linking is one of our best performing traffic sources and Vistadash makes that easy to see." Dan Moore - President of Vistadash added, "It's great to partner with CarSoup as they are a true believer in data transparency and helping dealers make sense of marketing insights."
For more information on Vistadash and CarSoup.com, email ​sales@carsoup.com​ or contact your CarSoup sales representative directly.
About CarSoup.com
Founded by Larry Cuneo in 1998 in Minneapolis, Minnesota, CarSoup.com has been the third-party automotive website leader in the upper Midwest for the past two decades. Built by dealers, for dealers, CarSoup.com makes buying, selling, or researching new or used vehicles a snap. With over 4,000,000 vehicle listings and smart, intuitive, easy-to-use search tools, CarSoup.com saves shoppers time and money by giving them access to the best deals and the best support from local dealers, ensuring an automotive buying experience that is as happy and easy as possible. CarSoup.com's trustworthiness, focus on value, and understanding of dealers creates an approach to car buying and selling that empowers shoppers to buy or sell with confidence.