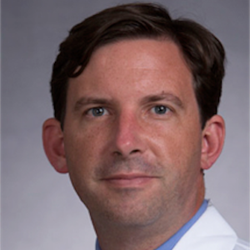 Dr. Jones sees patients in both Aurora and Colorado Springs. He is Double Board Certified in both pain medicine and anesthesiology!
Aurora, Colorado (PRWEB) August 17, 2017
Colorado Clinic announces the addition of Carter Jones, MD, PhD, to the practice. He is a Double Board Certified Colorado pain management doctor and is accepting new patients at the Aurora and Colorado Springs locations.
In addition to R. Carter W. Jones III, MD PhD being board certified in both Anesthesiology and Pain Medicine, he has also obtained a Ph.D. in Pharmacology.
Dr. Jones received his Bachelor of Arts degree in Biology from Williams College in Williamstown, Massachusetts. He earned his Doctor of Medicine and Doctor of Philosophy degrees at the University of Iowa in Iowa City, Iowa with a research focus on basic mechanisms of visceral pain.
He completed an internship in Internal Medicine at the University of Colorado, residency in Anesthesiology at the University of California, San Francisco, and a fellowship in Pain Medicine at the University of California, San Diego. He was an Assistant Professor at the University of California, San Diego where he practiced anesthesiology and pain management and performed clinical and basic research on mechanisms of and treatment for chronic pain before relocating to Colorado.
He understands that chronic pain is unlike almost any other medical condition in that many patients with chronic pain suffer from its effects on a near constant basis, exacting a tremendous physical and psychological toll on their bodies and their lives. His goal is to use a multimodal approach, including physical, complementary, medical, and interventional techniques, tailored to each individual patient to improve both pain and function.
At Colorado Clinic, Dr. Jones accepts the vast majority of insurance plans and provides both medication management and interventional procedures. To schedule appointments, simply call (303) 444-4141 and visit http://coloradoclinic.com for more information and scheduling.