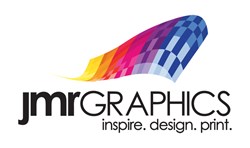 Central Islip, NY (PRWEB) August 28, 2013
Nationwide car wraps manufacturer, JMR Graphics, comments on a Maryland couple's use of a billboard highlighting their desire to adopt.
According to an August 20th article published by Daily Mail titled, "Couple hoping to adopt a baby take out a billboard ad to 'market themselves' to potential birth parents," a couple looking to adopt a child have taken out a billboard on the New Jersey Turnpike, in order to advertise their longing to adopt.
The billboard, which is bright yellow in color and features a picture of the couple, along with their phone number, their website URL and the words, 'Loving couple looking to adopt,' was chosen to be placed in New Jersey because "birth mothers there only have 72 hours to change their mind."
Jay and Orna, who chose not to reveal their real names, have been married for six years and decided to go with a billboard approach because of its maximum exposure. "We feel as a couple our goal is to market ourselves to as many people," they say. "To let them know there's an option for a 16, 18, 20, or 25 year-old young woman who isn't ready to be a mom."
TJ Pannell, a representative from JMR Graphics, a nationwide car wraps manufacturer, believes the couple's strategy is a smart one. "It's no secret billboards, and outdoor advertising in general, creates mass exposure for any message/brand being featured. This automatic benefit, combined with the fact that the New Jersey Turnpike is one of the most heavily trafficked roads in the country, makes this creative move a very smart one for the couple. We wish them the best of luck!"
JMR Graphics is an award winning Nationwide 3M Certified Manufacturer of Graphics for over a quarter of a century. We specialize in branding companies through Fleet Graphics, Vehicle Wraps, Architectural Wall Graphics, Promotional Window Clings, Floor Graphics, Event Signage and much more. We offer a variety of 3M Graphics Films, which are specially designed for most surfaces that require a changeable, short and long-term application. Our exceptional "Turn Key Service" is backed with a 3M MCS Warranty to give you peace of mind when you need optimum performance for the intended life of your graphics. With our state-of-the-art, cutting-edge facility we inspire our clients by providing creative design, custom-printed graphics and handle a network of nationwide installers. JMR Graphics provides expert capabilities and capacities needed to meet any graphic challenge.